Posted by Laura Strommen on Apr 5th 2022
The weather's heating up, and so is the music performance scene for the year. If you're anything like the team at Sound Productions, you're eager to get back outside and back to what you love most—enjoying great music with great people. For gigging musicians and other performers, however, doing live shows outside—usually in a portable setting—comes with a set of audio challenges that take extra thought and preparation.
To address these challenges head-on, we consulted our SoundPro team—many of whom are active performers in their own right:
Account Manager Brian Kaphingst is a singer-songwriter who began his AVL career in 2010 as a sound engineer before expanding into other roles.
VP of Sales Ryan Mauer gigs on the weekends, adding real-life pro sound experience and expertise to his passion for live sound.
Account Manager Shawn Tallard is a singer-songwriter/musician with over 25 years of AVL experience.
Account Manager Landry Wilkinson has worked on small events and festivals for over a decade and plays multiple instruments and sings.
Combining professional expertise and practical skills, the team at SoundPro provided an insider's take on the possible challenges—and their favorite solutions—to gigging outside.
Evaluate Your Gig's Needs
When planning what gear to bring to a gig, the first thing to do is determine your specific needs. Outdoor venues and mobile performances come with unique challenges—especially when both factors are combined. Additionally, other factors can influence the quality of your event, and so deserve equal consideration.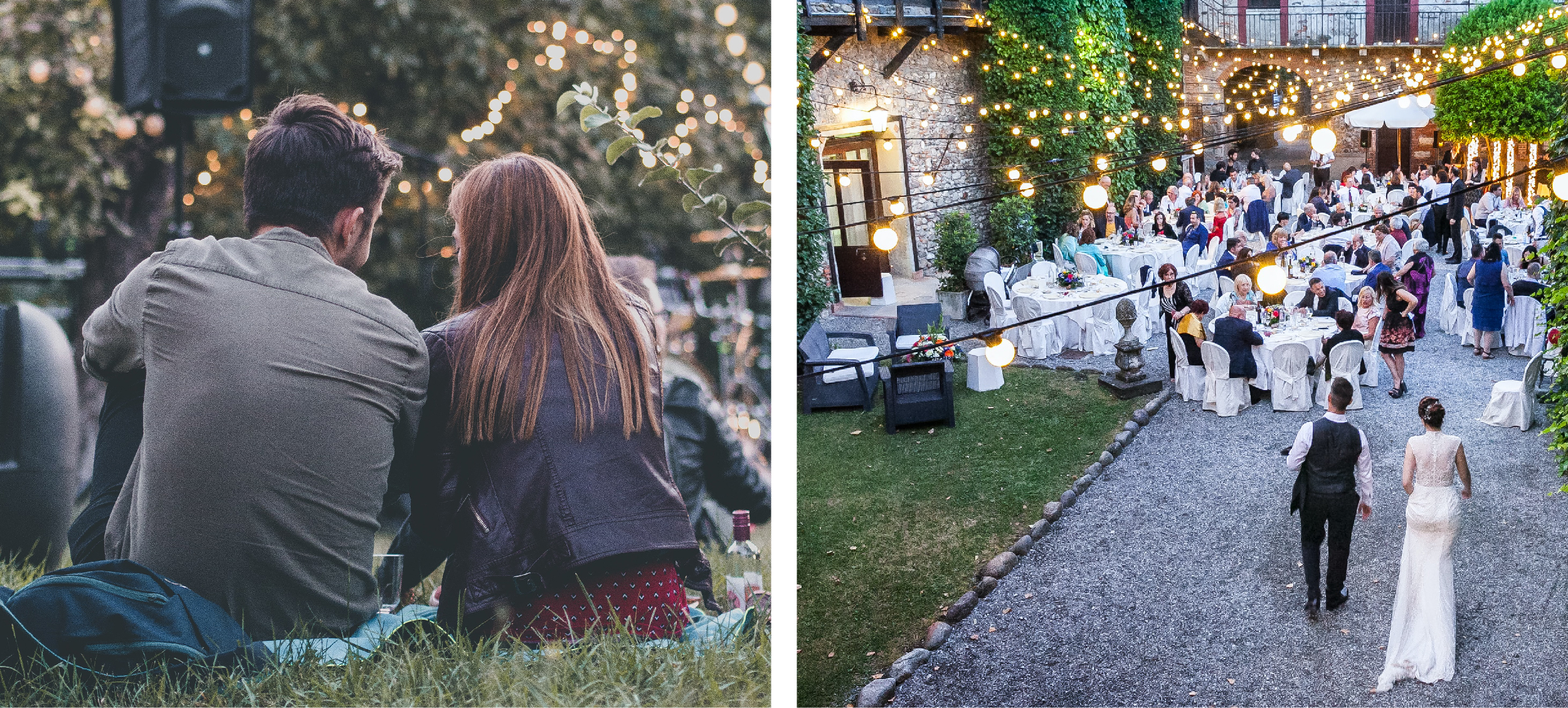 Evaluate the Performance Space
How large is the space (width and distance)? How big of an audience is expected?
Is any gear provided by the venue's organizer, or are you working with a blank canvas?
Is there an existing stage area, or will there need to be one set up ahead of time?
Are there any audio or visual obstructions that may distract from your performance?
Is the performance area covered or enclosed in any way (i.e., a tent, awning, gazebo, etc.)?
Determine Your Power Source
How much and what type of power do you need?
Is AC power available, or will external power sources be provided?
If no power is provided, what will you need to bring to power your gear?
Assess How You'll Set-up and Tear-down
How much time and effort does your gear require to set up and tear down?
How close is the venue to where you'll be parking?
Remember the weather
What is the most likely weather that you'll encounter?
What unusual circumstances should you prepare for?
Compile Your Go-To Gear
Once you've assessed the requirements for your specific gig, it's time to put together a list of gear that'll help you meet those needs.
Microphones
"A great microphone makes a huge difference on how I perform," says Shawn Tallard. If you're looking for an all-purpose, heavy-duty mic that makes you and your instruments sound awesome while also holding up against the rigors of travel, a dynamic mic is probably your best bet. Equally at home in the studio or abroad, dynamic mics deliver a polished sound while minimizing background or handling noise.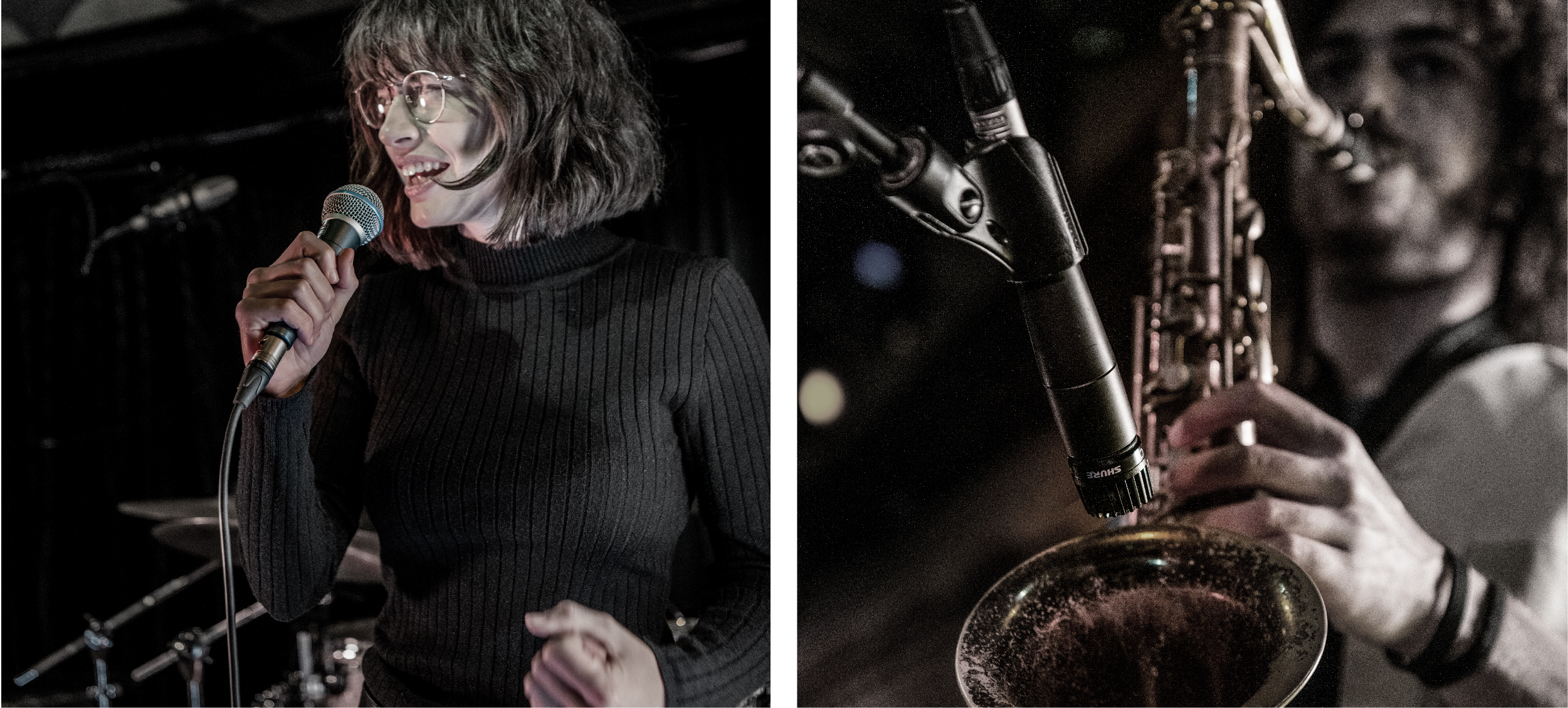 While the number and specific type of microphones you need will vary according to how many people are sharing the stage with you during any given gig, here are some suggested models from the SoundPro team:
For musicians who need to mic an instrument, here are some top-rated dynamic instrument mics:
Speakers, Mixers, and Sound Systems
Choosing a high-quality microphone that compliments your sound is only part of the battle. There's also finding the right combination of speakers, subwoofers, and mixers to round out your sound system and give even the smallest-scale venue a professional polish. Whether you want to keep things simple with a standalone PA system, or you crave the freedom of mix-and-matching components to get just the right sound, the SoundPro team has curated a list of top gear to help you find the right pieces for your performance.
Portable column array systems are a great option for solo musicians who are toting their gear from gig to gig. Portable systems are typically designed to be compact, lightweight, and easy to set up—the ideal solution for a sound system that's being set up by one person. Many of these systems also come with built-in mixers, giving you just enough bells and whistles to meet your needs while streamlining the gear components you need to bring along.
"If you need more inputs and the ability to mix from FOH not using an app, then a mixer and point source speakers" is another sound system option, according to Brian Kaphingst. Although it involves a bit more thought and research, this alternative gives you more flexibility in choosing specific components to fit your needs—and is sometimes the better choice when it comes to larger applications. Powered speakers are ideal if the venue has enough electrical outlets, but passive speakers may be the solution for scenarios where all the equipment needs to be run through the same rack.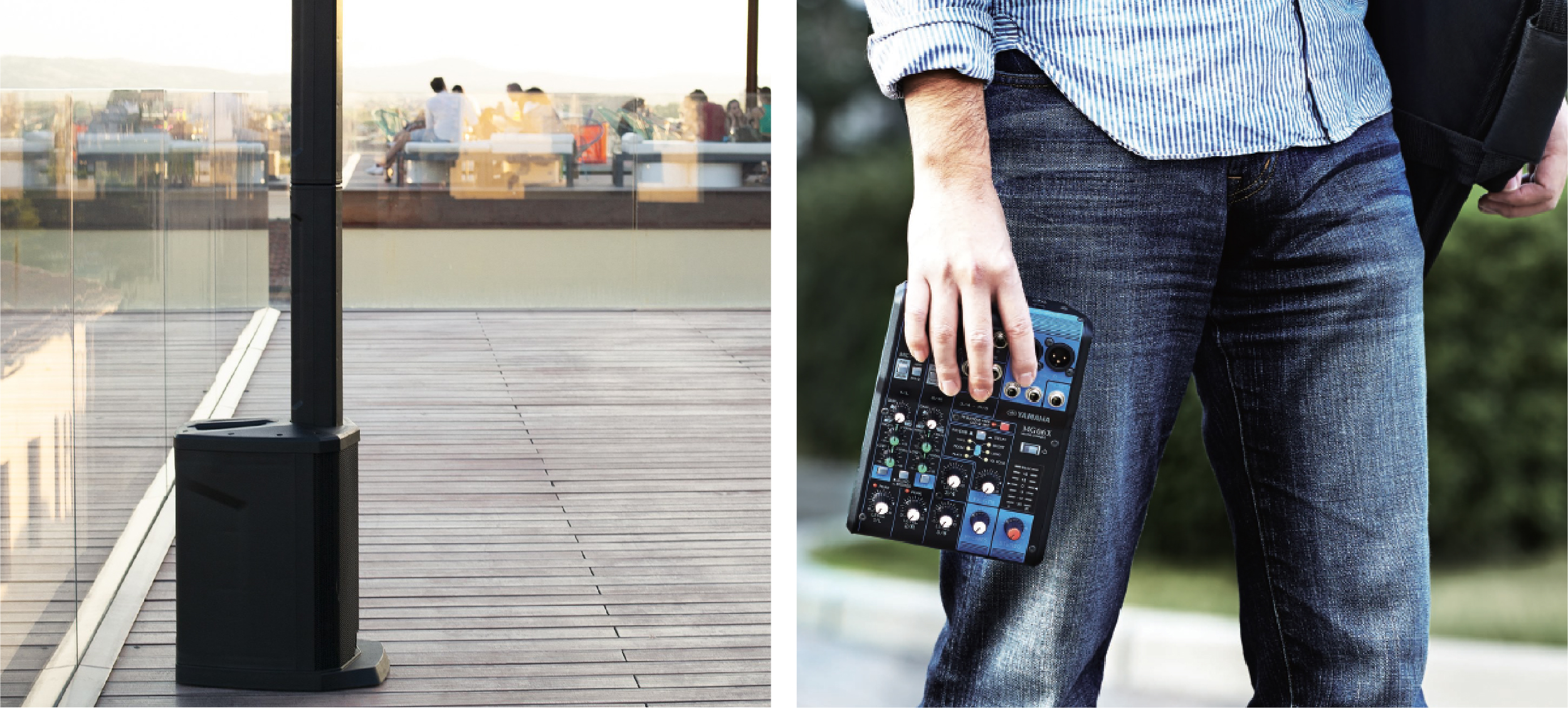 While some speakers come with a built-in mixer, such as the Mackie Thump GO 8'' Portable Battery-Powered Speaker, larger venues may warrant a separate mixer that easily integrates with your speaker setup. Different mixer models come in a wide variety of sizes, features, and price points, giving you plenty of options that meet your needs and fit your budget.
Accessories
They may not get the glory, but quality accessories can make or break the success of your gig. The list of accessories—whether they are "Must Have" or "Would Be Nice" items—depends on what sort of setup you need…and how much stuff you want to lug to and from your car both before and after the performance. At the very least, you'll need cables for your mic or microphones, cables for any instruments, and stands to hold these instruments and your microphones.
A lot of gigging musicians may prefer to pack light, trusting their ingenuity or the venue's generosity to have access to things like music stands or tables and chairs for positioning their gear. For venues that aren't as reliable, however, you might want to bring your stands for music, instruments, or seating.
For venues that provide AC power, bringing along a voltage regulator (such as the Furman M-8X AR) is essential. "A lot of outdoor events will use generators," says Landry Wilkinson, "So that voltage regulator can be the difference from protecting your rig to buying a whole new one."
Another incredibly versatile accessory—so multipurpose that you might want to keep it in the trunk of your car if you're regularly out gigging—is gaffer's tape, which SoundPro offers in a variety of widths and lengths (including Pro Tapes 2-Inch x 55 Yard ProGaff Gaffer's Cloth Tape).
In addition to the accessories that are essential to your stage setup, you'll likely want cases, bags, or racks to safely transport your gear to the gig and back. Anything with wheels will be a definite help if you're carrying heavier equipment—or trying to pack your setup into one container—any distance. To find a carrying solution that fits your gear, browse Portable Racks & Cases.
The Bottom Line
Your music is unique, and so are the needs of every gig. This article discusses the core set of gear and recommends just a few of the equipment options offered at SoundPro. Discover hundreds more options online when you shop our Live Sound gear. If you need a personalized take on what might work best for an upcoming performance, call our experienced Account Managers at 800.203.5611.
---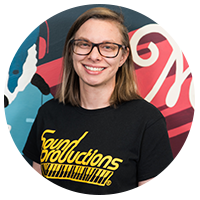 Laura Strommen – Web Content Specialist, SoundPro
Joining the SoundPro team in July 2021, Laura brings her English degree and
over five years' experience as a content writer and copy editor.
Research Contributors:
Brian Kaphingst – Account Manager, SoundPro
Ryan Mauer – Vice President of Sales, SoundPro
Shawn Tallard – Account Manager, SoundPro
Landry Wilkinson – Account Manager, SoundPro