Posted by Laura Strommen - SoundPro on Apr 21st 2023
Compact, intuitive, and versatile, portable PAs do exactly what they describe: They offer a simple solution for amplifying your sound—wherever you take it. Whether you're a gigging musician, speaking at a special event, setting up for an outdoor performance, or a small business creating audio ambiance for your customers, portable PAs equip you to enjoy ultimate mobility, user-friendliness, and extreme flexibility right out of the box.
PORTABLE PA ADVANTAGES
Portable (of course) – Compact and lightweight, a portable PA is the perfect sound system for scenarios where a single person is setting up.
Plug-and-Play – Fast and simple to set up, you can choose from powered or passive options.
User-friendly – Easy to operate by users of all skill levels.
Self-contained – Including speakers, amplification, connectivity, and other features, portable PAs are standalone solutions for sound reinforcement.
Slim and Streamlined – Low-profile build is easy to fit into a space without attracting attention.
Bells and Whistles - Many models offer features including built-in mixers, EQ, effects, and more.
Comprehensive Connectivity – Choose options with all the inputs and outputs you need. Many models are scalable, so you can daisy-chain multiple units together to increase audio coverage.
Versatile – Portable PAs are great for a wide range of applications, from solo gigging musicians to touring bands, outdoor audio, houses of worship, special events, educational facilities, small hospitality venues, and more!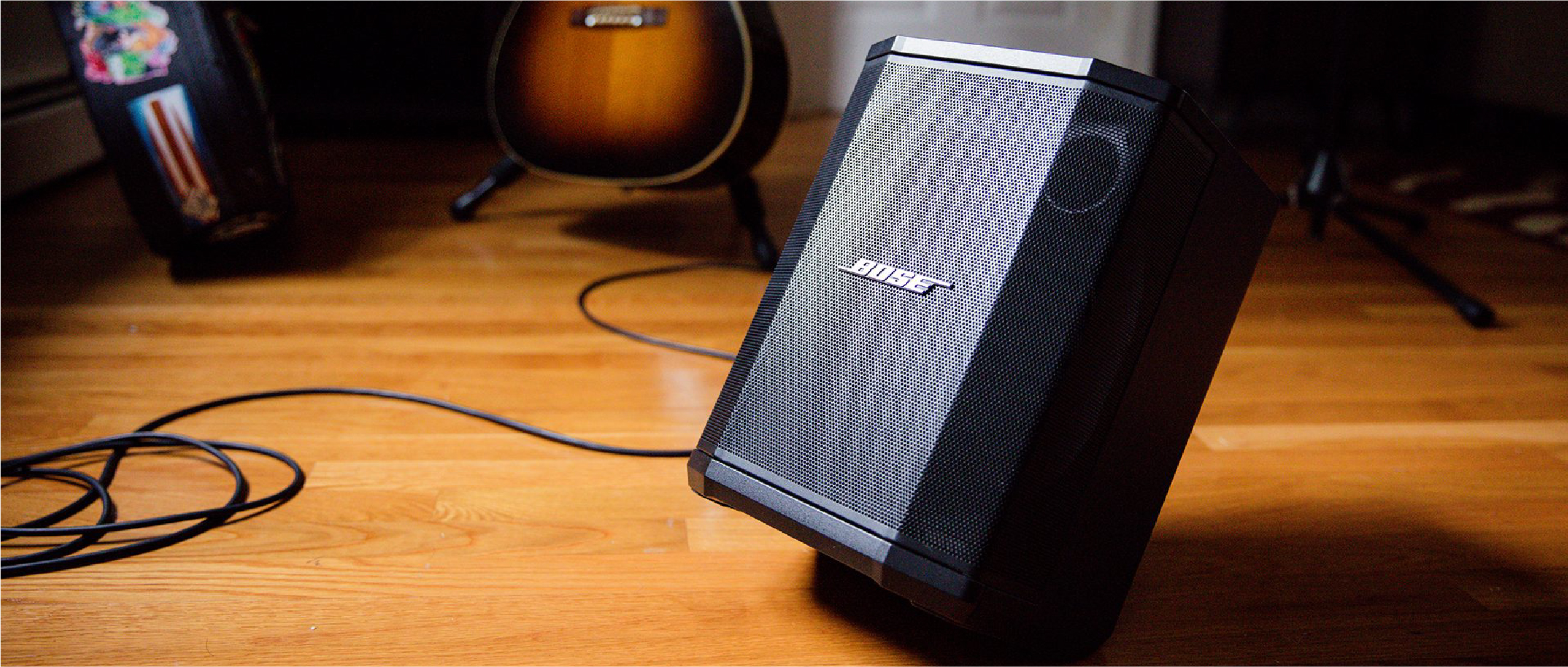 WHAT TO LOOK FOR IN A PORTABLE PA
As with most purchases, what you're looking for in a portable PA will be the best combination of performance and price. That said, the specific model will vary according to its intended use. Here are a few standards that will help guide you to the best PA system for your application:
Sound is Sovereign
A lightweight, feature-packed portable PA is useless if it doesn't deliver the sound you want. A quality PA should deliver clean, distortion-free audio, even when the system is pushed to high volumes. The PA should offer a wide frequency range that effortlessly handles highs, mids, and lows.
Start with Plenty of Power
Assessing a portable PA's power capabilities can help to gauge the quality of its sound. Too little power can result in pushing the PA system beyond its capacity, which results in distortion. How much power you need will vary according to the application and environment.
You may not need as much power if:
You're performing before a smaller audience.
You're setting up audio for a small, intimate space.
Your application is for speech, background music, or acoustic performances.
You'll probably need more power if:
You're performing before a larger audience.
You're in a large space, in a room with high ceilings, or setting up outdoors.
Your audio requires high volumes (such as a rock band, DJ performance, drumming, etc.)
As a rule, it's best to overestimate rather than underestimate the volume you might need—at the very least, it will provide a bit of margin in case you have to pump the volume higher than anticipated. If you anticipate needing more power in the future, you may want to invest in a more powerful system now rather than having to upgrade later.
Another factor is whether to consider battery-operated options. Models that plug into a wall socket are usually better if your applications are indoors. A battery-operated PA gives you better freedom to take your sound where power sockets might not be available, but they're also heavier. If you opt for a battery-operated portable PA, remember to check the battery life to ensure it will deliver power throughout the entirety of your performance.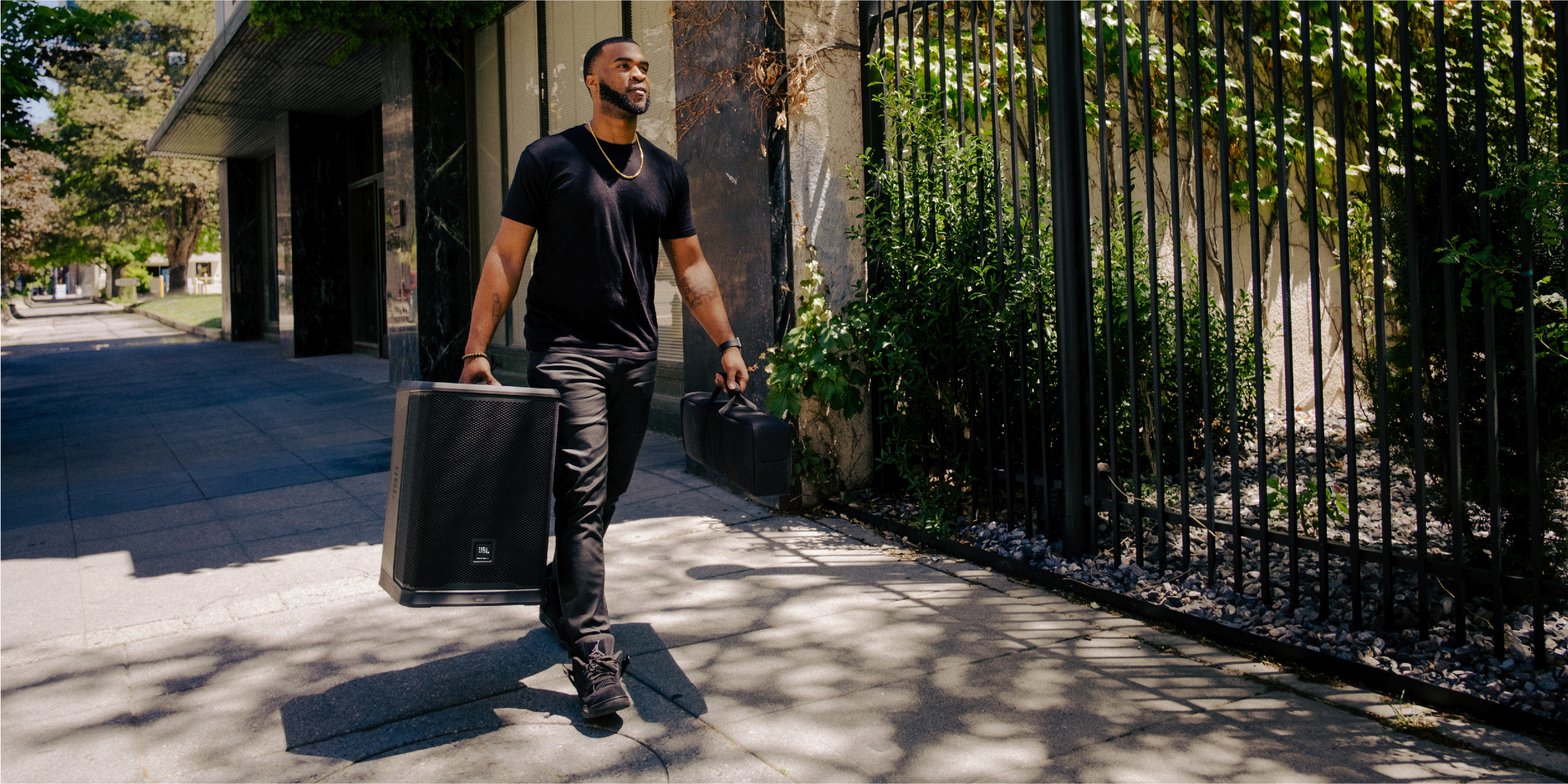 How "Portable" Do You Need Your PA to Be?
While a primary characteristic of portable PAs is their compact design, some models are smaller and lighter than others. How easy a PA is to transport can be the deciding factor for traveling performers and solo artists, but may not be as important if you're outfitting a restaurant or other hospitality application where the PA won't be moved often. Keep in mind that there's a tradeoff to lightweight models: they are typically less powerful and not as rugged, and may not have as many built-in features.
Consider Connectivity
Make sure you have all the connections you need to be able to hook up all your gear to the PA. Most portable PAs will come with at least two input channels, which is usually adequate for smaller applications such as public speaking, solo musicians, or background music for small spaces. To accommodate a larger number of inputs—such as a touring band—you'll want to look for a PA that offers more connectivity. In addition, an AUX input can be useful for mobile DJs, and Bluetooth connectivity allows for easy wireless streaming of background music.
Built-in Features
In general, the more features your portable PA boasts, the higher the price and heavier the weight. However, the decrease in mobility can be worth the convenience of built-in EQ, mixing, and effects, particularly if you want to fine-tune your audio without lugging around additional equipment.
PORTABLE PA PICKS
Gigging is where portable PAs shine, but they're equally ideal for other types of events and environments. Add instant audio coverage to smaller spaces, from compact clubs to houses of worship to intimate coffee shops. Need to take your sound outside? Wireless, powered, and rechargeable models are great for outdoor concerts, parties, or special events.
No matter what your application, you're sure to find a great fit when you check out SoundPro's wide selection of portable PAs. Choose from options that range from barebones simplicity to systems with all the bells and whistles, including effects, mixers, Bluetooth capability, and more.

Bose L1 Pro16 Portable Line Array System (Left), Electro-Voice EVOLVE 30M Portable PA Column Array Speaker (Middle), and JBL EON ONE Compact Rechargeable Portable PA Speaker (Right)
---
As mentioned earlier, portable PAs come in powered (or "active") and passive options. Powered options boast built-in amplifiers, whereas passive options require a connection to an external amplifier. For many casual users or solo artists who want to minimize how much equipment they tote from gig to gig, powered models are usually preferred; however, if you're more knowledgeable about audio gear and want to further personalize your sound, you may find that a passive option is a better fit.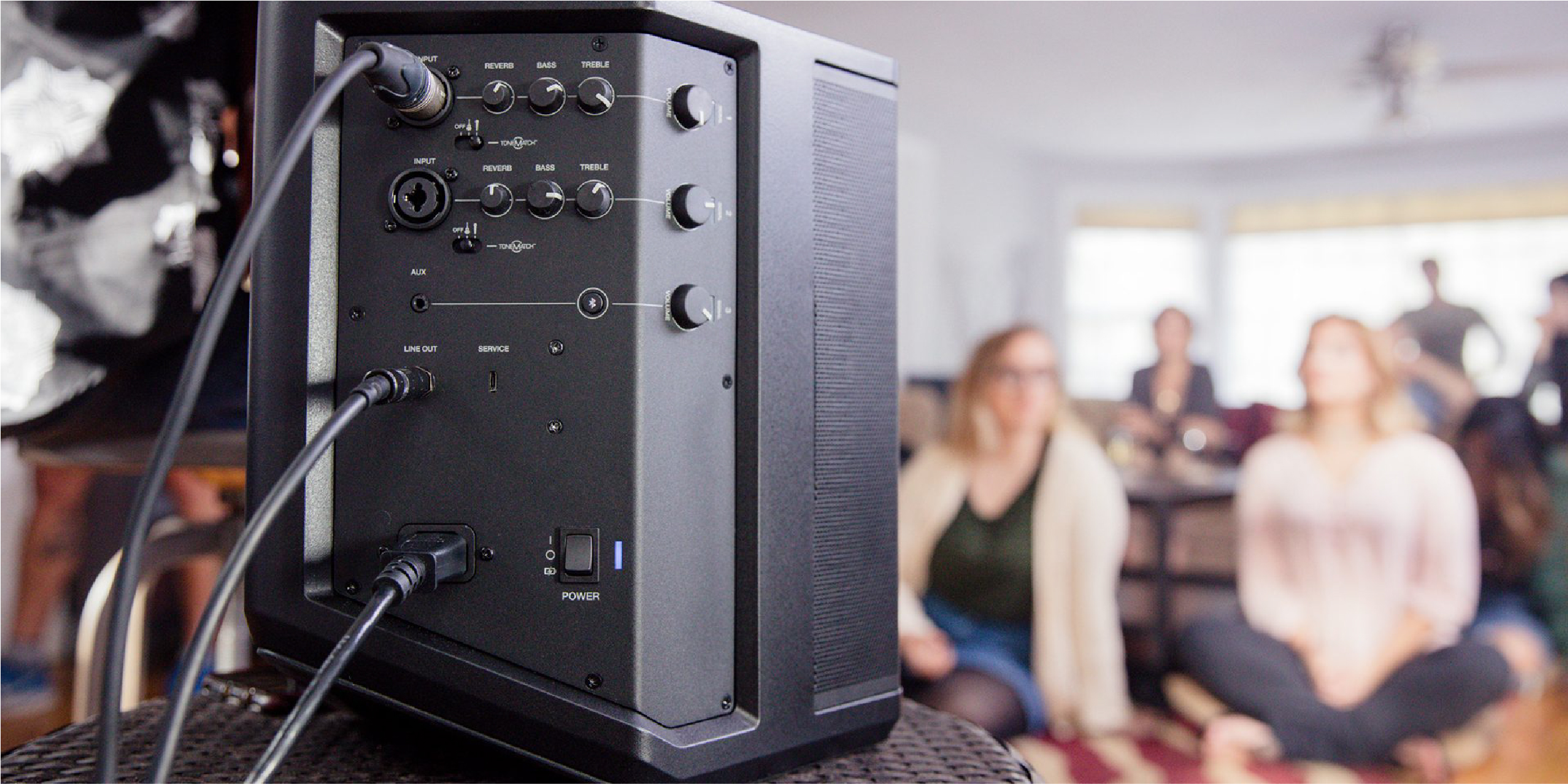 PORTABLE PA APPLICATIONS
Portable PA systems are ideal for a wide range of events, such as:
Presenters, educators, or public speakers
Singer-songwriters and musicians
Street performers and buskers
Small to mid-sized concerts and bands
Karaoke or solo singers
Smaller venues such as cafes, patio restaurants, or small businesses
Fitness classes
Whether you're organizing a public speaking event, gigging as an indie musician, rigging up a sound system for piping in background music, or setting up the entertainment for a barbeque, portable PAs deliver all-in-one functionality, customizable features, and quality audio that you can take with you wherever you go.
Get personalized suggestions to find the perfect portable PA for your needs by reaching out to SoundPro's expert Account Managers at info@soundpro.com or 800.203.5611!
---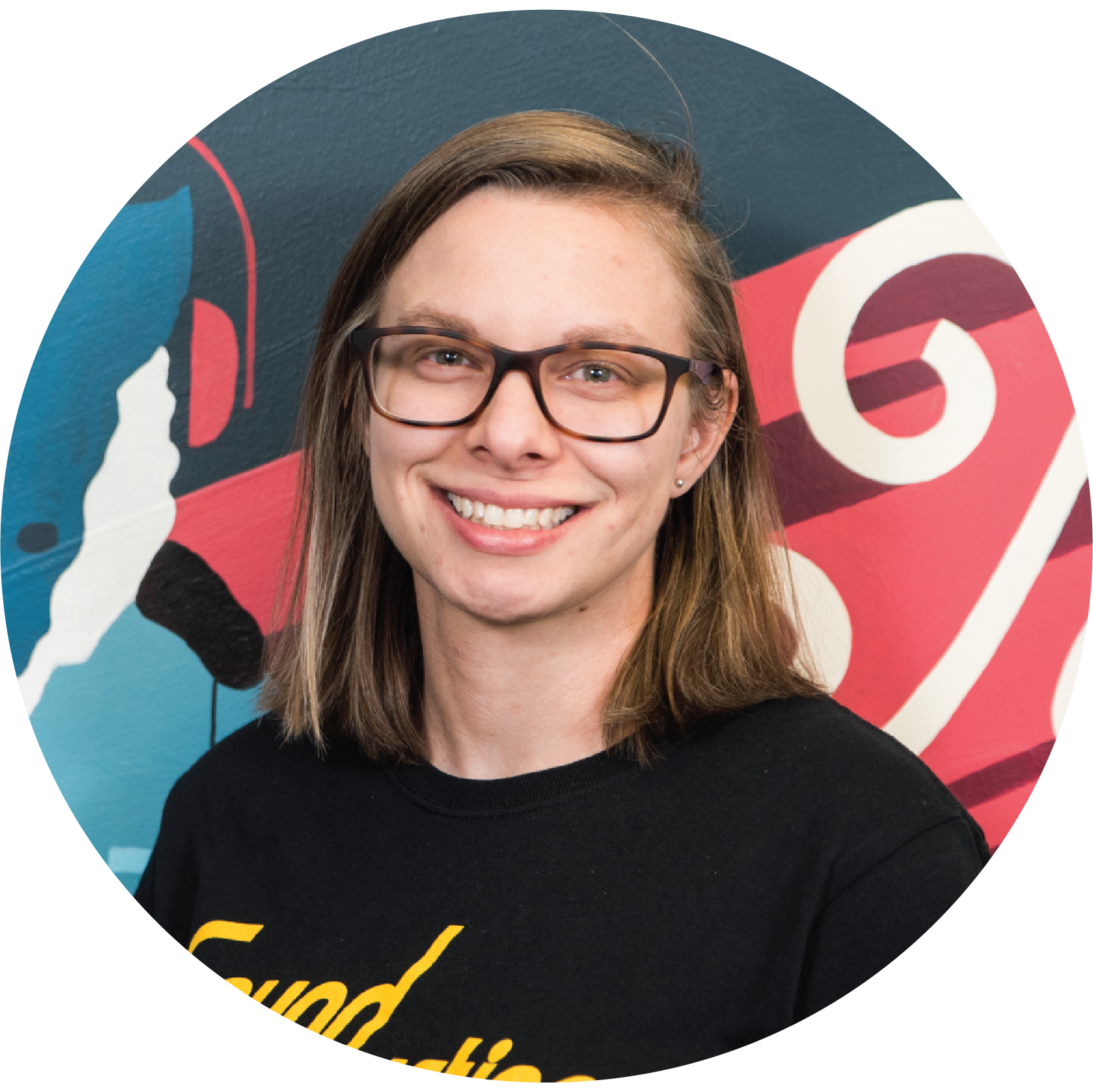 Laura Strommen has been on the Sound Productions team since 2021. A graduate of UW-Whitewater, she has over seven years of experience as a content writer and copy editor. She lives in her hometown of Madison, WI.