Posted by Laura Strommen - SoundPro on Oct 20th 2022
What defines a DJ as having passed the "beginner" phase and into being "intermediate"? How do you know if you're ready to move onto more complex gear, more advanced skills, or more professional gigs? F or the answers to these questions and so much more, read on as SoundPro discusses how a beginner DJ can level up to intermediate…and why this is the perfect time to find your unique identity as a DJ.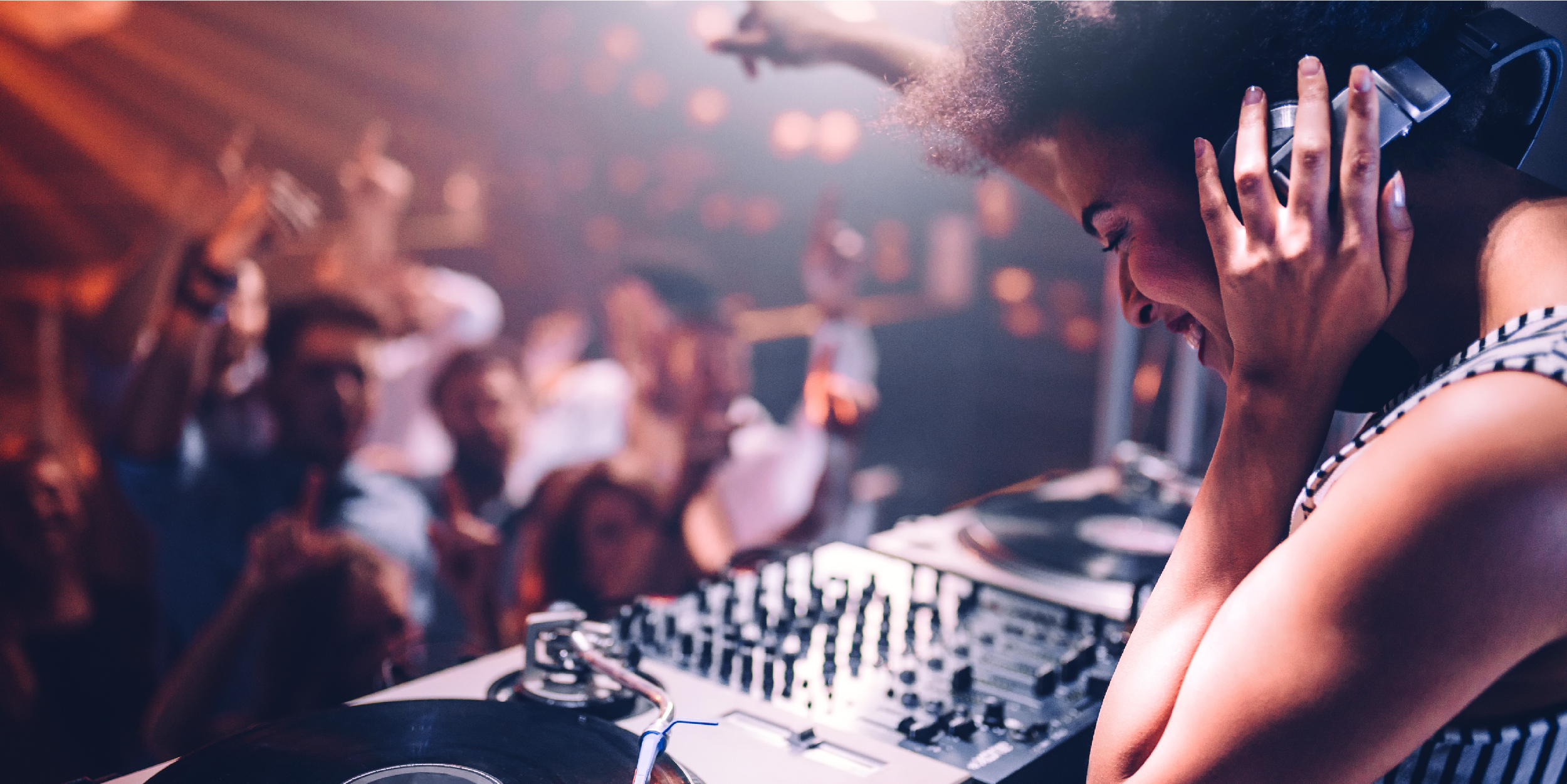 MOVING PAST "BEGINNER" DJING
When a beginner DJ transitions to a more professional level, it's marked by increased investment in the craft. This involves investing both money—such as investing in equipment or lessons—as well as the time it takes to practice and hone your skills or volunteer your time at gigs to gain more experience.
Types of DJs are differentiated by their audience, venue type, or gear they specialize in, such as bar or club DJs, turntablists, or mobile DJs. Choosing a specific category to focus on may be a good way for a beginner to transition toward professional DJing.
As you enhance your focus on a specific type of DJ style or venue, you may need to expand your repertoire to meet the demands of your clients. This includes diversifying your skills or investing in more versatile gear. However, pro-level gear comes at pro-level prices, so while it may be a long-term goal, this setup is not necessary for when you first upgrade from a beginner level.
UPGRADING YOUR AUDIO GEAR
As mentioned in our previous article, DJ Gear for Beginners, a collection of high-quality music is essential to the success of any type of DJing. This music library is the foundation of DJing, coming first and foremost before any other gadget or gear. In fact, for most beginners, it's uncommon—and unnecessary—to have gear of their own. That's something that starts to change with intermediate DJs: While you might still be operating with a tight budget, you may want to own a particular piece of gear so you can practice with it at home, or simply because you enjoy using your own equipment.
SoundPro recommends choosing gear according to scalability—gear that will allow you to grow and change your gear with the needs of your gigs. Mid-range PAs combine good sound with affordability, while controllers and mixers that can handle a PA system are another great investment. For speakers, a good starting investment is in 12" or 15" speakers. Adding a subwoofer to your collection is also something you might consider if you're looking to the future of growth in your profession.

Left: JBL EON 700 Series Middle: Denon DJ PRIME GO Right: Pioneer DJ DDJ-FLX6-GT
---
PA Recommendations for Intermediate DJs
DJ Media Players
DJ Media Players such as CDJs, DJ consoles, and all-in-one DJ systems transfer your music collection from your laptop, tablet, or mobile device to a turntable-inspired piece of gear. Boasting compatibility with DJ software, many media players expand the potential for adding effects and accessing synthetic sounds. Use saved files and pull new sounds from streaming services or the cloud for an unlimited media library wherever you play.
Intermediate DJ Controllers
DJ controllers link to a computer for streamlined access to synthetic sounds, personalized presets, and tons of other features. With a standard layout that mimics an old-school DJ mixer flanked by two turntables, DJ controllers typically come with built-in software so you can get mixing right out of the box, while most are compatible with third-party software so you can pair your controller with your favorite DJ software.

Left: Reloop RP-2000 MK2 Middle: Pioneer DJ DJM-S7 2-Channel Performance DJ Mixer Right: Audix A145 Dynamic Closed-Back Studio Headphones with Extended Bass
---
Intermediate Turntables and Mixers
DJ turntables are built to handle heavy punishment from scratching and mixing, delivering analog versatility and uncompromising quality.
Meanwhile, DJ mixers let you blend tracks, add texture, and customize your audio using features such as crossfader technology, EQ, and effects.
Intermediate DJ Headphones
Audition upcoming tracks as your audience listens to another song. Look for headphones that deliver long-term comfort and solid sound isolation. DJ headphones should also let you adjust or pivot the cups so you can have one ear free to assess your mix through the speaker system.

GETTING STARTED ON DJ LIGHTING
Adding lights to your DJ show not only creates a more immersive experience but also is something more you can advertise to get more gigs. Types of DJ lights include dancefloor lighting, effects machines, projectors, and lasers; the types of lights you need will vary according to the kind of gigs you're working on or want to attract. Compiling some basic types of lights (such as pars, color bars, or gobo lights), and a few effects machines (such as fog or haze) will help set your show apart.
Questions to Ask Before Buying Your DJ Lighting
What is the size and shape of the space where you'll be performing?
Are there any architectural features you want to accentuate?
What are your listeners going to be doing? Dancing to your mix, or sitting down and socializing with your music in the background?
Ease of setup is a huge factor when choosing lights. You can find entry-level setups for user-friendliness, while higher-end setups include larger, more efficient rigs that offer more options for light fixtures and software.

Left: Chauvet DJ GigBAR Move 5-in-1 Effect Lighting System Middle: Chauvet DJ Freedom Par Quad-4 RGBA Wireless Par Right: ADJ VF1300 Fog Machine
---
All-In-One Lighting Systems
Mix and Match Lighting Options
Entry-Level Lighting Effects for Intermediate DJs
COMPLETE YOUR DJ SETUP WITH ACCESSORIES
Accessories are essential to rounding out your setup. From hobbyist to pro, all DJ gear is worth protecting and enjoying to its fullest.
Audio DJ Accessories
Lighting DJ Accessories
NEVER STOP HONING YOUR ART
DJing is an art that is constantly changing and adapting, which means that even as you understand more about yourself as a DJ, there's always something new to discover. The beauty of DJ culture is that learning from others helps you develop your unique DJ style.
One of the most challenging—and exciting—aspects of any DJ journey is that it's filled with infinite possibilities. This intermediate stage, however, might be best characterized as "finding your DJ identity." It's at this stage that you can focus less on how to DJ, and more on who you are as a DJ.
As the art of DJing has grown in popularity, demand for great DJ gear has also increased. As a result, product availability may vary by brand or product category, which may also prove a factor when deciding what gear is best for you. Reach out to our knowledgeable Account Managers at 800.203.5611 or info@soundpro.com; they can walk you through the available solutions to meet your specific needs.
---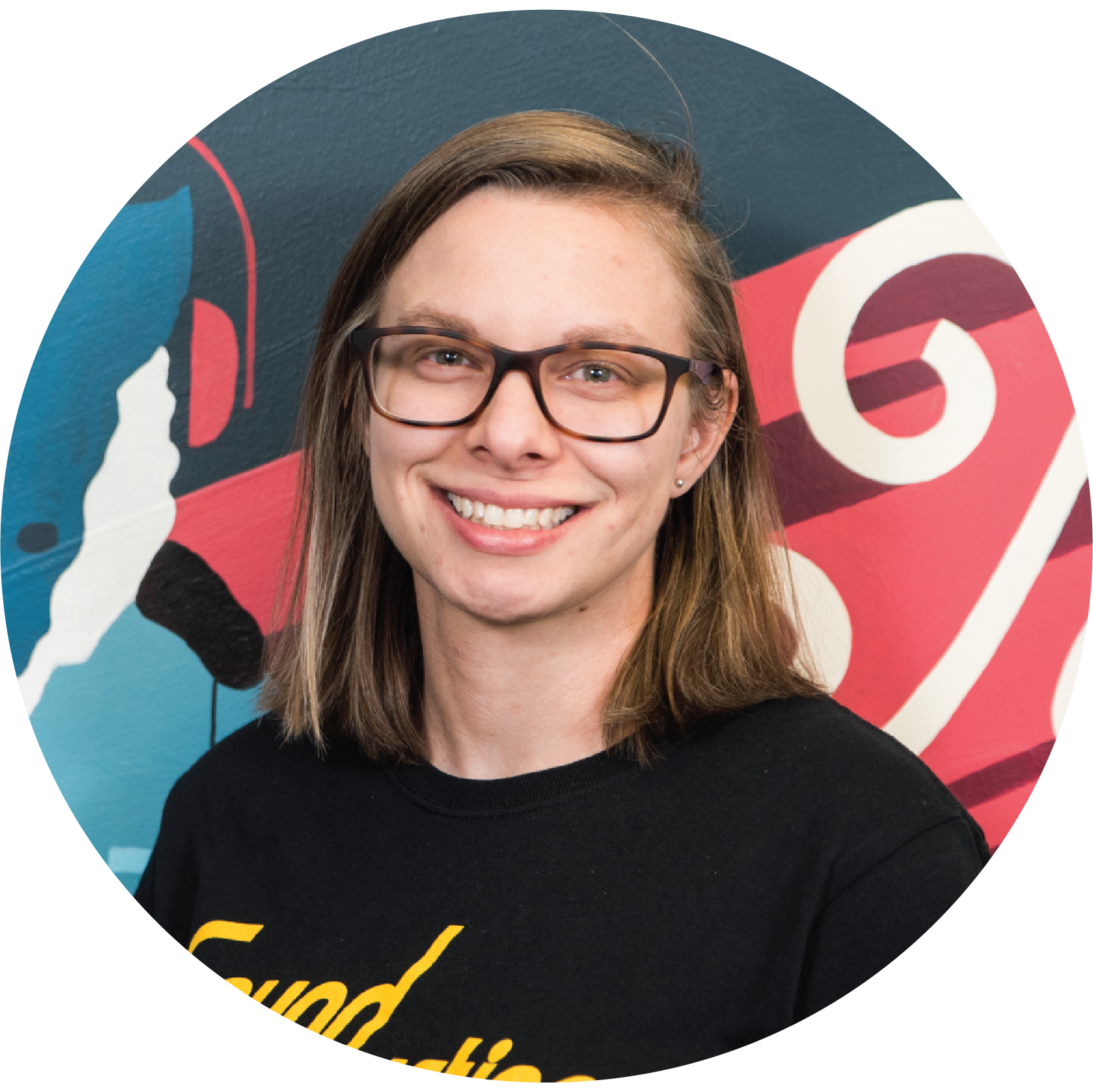 Laura Strommen – Web Content Specialist, SoundPro
Laura earned a BA in English at the University of Wisconsin – Whitewater and has over five years of experience as a content writer and copy editor. She's been part of the SoundPro team since 2021.
Derrick Ramirez – Account Manager, SoundPro
Before joining SoundPro in 2019, Derrick was a DJ/AV Technician for the Frisco RoughRiders for over five years, and still operates AV for professional, collegiate, and minor league sporting events.
Matt Douglas – Account Manager, SoundPro
Matt studied Music Education and has over 21 years of experience in the AVL industry. Passionate about music, he is also a working mobile DJ in the DFW area.