Posted by Landry Wilkinson, SoundPro on Mar 17th 2022
Start with an evaluation and checklist of your faith facility's key audio systems to prepare for spring holidays, and beyond.

With the new year well under way, there's no better motivation to get your facility's audio systems firing on all cylinders than the realization that spring holidays are almost here. Are you ready?
In this article, I'll focus purely on audio since it's at the heart of the technology needed to create engaging house of worship experiences, from the most straight-forward service, to music, to elaborate theatrical productions. Even the best video systems may fall short of congregational expectations if they're not grounded in excellent audio.
So, where should you start on your technological "checklist" to ensure your worship facility is ready for Spring services? We suggest focusing on mixers, mics, and speakers – in that order of importance. Top audio gear manufacturers such as Allen & Heath, Electro-Voice, RCF, PreSonus, Shure, Sennheiser, Yamaha, and more have a wide variety of offerings in many price points that can help get your audio up to date.
Let's break down the basics:

Digital consoles are now very prominent in the market. Technology has advanced, so you can now get concert, touring-grade features for your house of worship. Digital consoles enable more inputs/outputs, even with a modest budget. New generation DSP/routing architecture, graphic modeling, Dante compatibility, support of personal stage monitor customization, and more, make mixing for the stage and for front of house easier than ever, even for house of worship volunteers. But don't be intimidated by the choices and specs.
A few things to consider when evaluating your mixer needs:
If your board is analog, upgrade to digital. You'll never look back.
Ask about Dante compatibility – it will make your life easier down the road, for networking with all your other systems. Dante refines digital networking, so gear can integrate seamlessly.
Are the console's remote-control apps from the manufacturer for a Smartphone or tablet an afterthought, or do they allow near-complete control?
With the manufacturer and/or your distributor partner, make sure there is plenty of training available, that technical support can be available within a week, and that your console can grow with your worship facility as you grow.
Allen & Heath and Yamaha mixers are perfect candidates for those who are coming directly from an analog setup and provide a smooth transition to the digital realm. StudioLive from PreSonus is also a great option for those that are looking for a studio style, with plenty of training featured on their YouTube channel.

If you're not yet mainly wireless, now is a great time to upgrade.
There are many advantages to using wireless mics. Wireless mics give much more mobility – mobility for the speaker in front of the room (especially if using wireless headset mics or lavalier mics), for musicians in the band or orchestra, for guest speakers, and even for the congregation who can contribute from the pews with a handheld mic.
As you decide between UHF, VHF, or the newer 2.4GHz wireless band, we suggest researching the latest offerings and spectrum-navigating features. We're available to help you navigate the options and make suggestions based on your set up.
You may need to upgrade any old wireless mics you have, to stay FCC compliant if they are above 608MHz. We can also help you determine whether a particular wireless mic is affected by the recent FCC bandwidth transitions and may need to be replaced.
Create a needs checklist. Do you need wireless mics for the pastor and maybe a few worship leaders? Or are you planning more elaborate productions? Will you be streaming? Do you have musicians needing wireless mics and in-ear monitors, and staff with intercoms? Your choice of wireless mic systems should be guided by your needs.
There are many options for high-quality wireless systems offered by top audio brands such as Audio-Technica, Audix, Sennheiser, Shure, and more. SoundPro can guide you through the decision-making process on which system best suits your needs.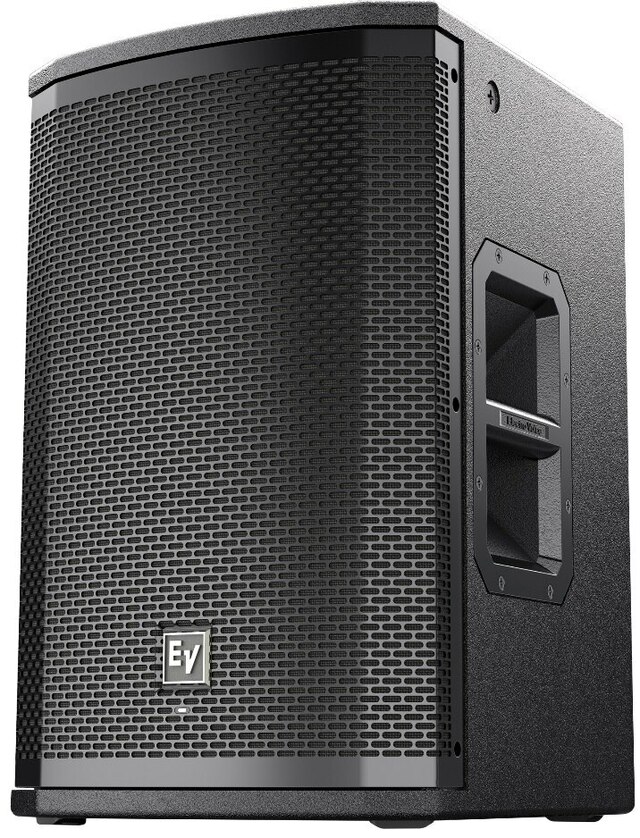 Great sound is not just about the mix and the mics. It's also about getting the right sound to every spot in the room. Good seats and bad seats might be OK for a baseball stadium, but not for your congregation. Start by making sure that any amps/speakers are not blown, and then upgrade to allow your whole congregation to hear the quality of your (new) console.
If you're using old point source or line array loudspeakers, it could be time to upgrade. An older speaker's years of use and and/or outdated design could be fighting against your mic and console's greater clarity.
As many different options as there are for consoles and mics, there are even more for speakers. Active, or Passive speakers (the former is "powered" i.e. has an amp built in; the latter needs signal from an external amp). Whether self-powered or not, speakers fit into the broad categories of point source, line array, or column array. With so many brands and models available, to the untrained eye/ear, speakers from different manufacturers can seem alike. While audio signal is increasingly processed digitally, the sound getting from the loudspeakers to your congregations' ears, is as much of an (analog) art as it is a science. So, it's important to have experienced gear pros to help you evaluate and select speakers, based on the spaces you're designing. New generation speakers combine the best new digital processing with advances on enclosure design and driver technology.
We can help you understand the best speaker options for different spaces in order to solve your pain points for each with excellent offerings from brands like db Technologies, Electro-Voice, QSC, RCF, and more.
The spring holiday season can be the catalyst you need to jumpstart the upgrade of your technology for the remainder of the year. Tackle your AVL gear needs now by assessing your core audio needs to help keep you from scrambling in late fall for the end of the year holidays.
Shop our full line of products for House of Worship
---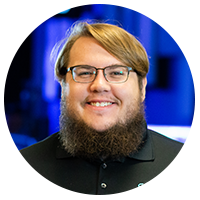 Landry Wilkinson, SoundPro Account Manager
A Worship Arts major from Dallas Christian College, Landry Wilkinson has many audio program certifications. He's worked on small events and festivals – with over 10+ years of industry experience. He also plays multiple instruments and sings. Landry's Certifications include: Q-SYS Level 2, A&H dLive Level 1, Shure Stem Audio, Dante Level 3, Biamp TesiraFORTE, Symmetrix Composer, FSR Flex, Bose Modeler, Harman Pro Audio Designer, AVIXA Technologist, and QSC Quantum Level 1. He is one of our many SoundPro subject matter experts on all things House of Worship, serving many customers in this segment.