Posted by Kylie Bowman, SoundPro on Sep 1st 2022
Just about everyone either has a pair of headphones or needs one. With so many options to choose from, it can be hard to pick one! These are some of the most popular choices, and some tips to help you figure out what headphones might be best for you.

Audio-Technica ATH-M20X Closed-Back Monitor Headphones
The ATH-M20X headphones are truly universal: whether used for video editing, studio monitoring, remote meetings, or just enjoying your music, these headphones sound excellent. Sound isolation keeps noise out and minimizes bleed of audio coming out of the headphones from whatever you're listening to.
Important Features
Frequency Response: 15Hz – 20,000Hz
Closed Back
Around the Ear (circumaural)
Recommended Application: Monitoring, general use
Also Popular: ATH-M50X
Beyerdynamic DT 252 80 Ohm Single-Ear Headphones
Unique to this list as the only single-ear headphone option, the Beyerdynamic DT 252 was built for high-quality monitoring and ENG/EFP use. A powerful neodymium magnet system ensures high reproduction precision and a balanced, spacious sound image.
Important Features
Frequency Response: 10Hz – 30,000Hz
Closed Back
Around the ear (circumaural)
Recommended Application: ENG/EFG
Also Popular: DT 770 Pro
Mackie MC-100 Studio Monitoring Closed-Back Headphones
Pumping out Mackie's signature sound quality, the MC-100 headphones reveal every detail clearly and accurately. Large custom drivers ensure distortion-free sound while the sound signature stays pleasantly balanced. These headphones pair excellently with Mackie studio monitors.
Important Features
Frequency Range Response: 15Hz – 22,000Hz
Closed Back
Recommended Application: Studio monitoring
Also Popular: MC-150

Pioneer DJ HDJ-X5 Over-Ear DJ Headphones
Developed with input from DJs, it's no wonder the Pioneer DJ HDJ-X5-K have become beloved DJ headphones. Critical design features include a 40mm driver that ensures clear listening, and a 4-core twisted structure cable that cleanly separates left and right channels for distortion-free monitoring.
Important Features
Frequency Response Range: 5Hz – 30,000Hz
Closed Back
Over-ear
Recommended Application: DJing
Also Popular: HDJ-X7-K
Sennheiser HD 280 Pro Professional Headphones
Unparalleled sound isolation in the HD 280 Pro headphones makes them ideal for studio use. They are built to handle higher sound pressure levels than you're likely to push them through, so tracking with drums or mixing in louder SPL environments is no problem.
Important Features
Frequency Response: 8Hz – 25,000Hz
Closed Back
Around the Ear (circumaural)
Recommended Application: Studio
Shure SRH440 Professional Studio Headphones
Details like impedance, power handling, and sensitivity were all calibrated for use with professional audio equipment, making the SRH440 headphones a go-to choice for professionals. Another feature pros are sure to love is the enhanced frequency response, key to ensuring accurate audio is delivered across an extended frequency range.
Important Features
Frequency Response: 10Hz – 22,000Hz
Closed Back
Around the Ear (circumaural)
Recommended Application: Studio
Also Popular: SRH240A

Sony MDR-7506 Stereo Professional Headphones
Sony headphones have earned their reputation as workhorses in studio and broadcast applications worldwide, and the MDR-7506 headphones are no exception. An impressively flat frequency response delivers accurate sound from the highs to the lows.
Important Features
Frequency Response: 10Hz – 20,000Hz
Closed Back
Recommended Application: Broadcast, recording studio
Tascam TH-02 Multi-Use Studio Headphones
You might be surprised how good the TH-02 headphones sound for their price point. Though technically studio headphones, these are a great choice for audiophiles to hear their music in all its details. Levels stay even with a rich bass response and crisp highs.
Important Features
Frequency Response: 18Hz – 22,000Hz
Closed Back
Recommended Application: Studio, general use
Also Popular: TH-07
How Do I Choose a Pair of Headphones?
All these headphones are excellent in their own way, but how do you figure out which one will become your new favorites? Besides budget, there are several factors to judge whether the listening experience will be one you'll keep coming back to even before you put the headphones on.
Frequency Response Range
The human ear can hear in the 20 to 20,000Hz frequency response range. Though headphones typically cover this range or wider, having a narrower range (for example 20 to 15,000Hz) makes for a less quality listening experience. For especially critical applications such as studio monitoring or video production, you may want to reach frequencies up to 30,000Hz or more.
One thing to be aware of with frequency range and how you plan to use your headphones is whether certain frequency ranges are enhanced or if the headphones are considered to have a flat response. Enhancing specific frequencies is nice for personal listening – maybe you prefer a bass-heavy sound for example. For precise applications where accuracy is key, a flat response is important.
Open-Back Vs. Closed-Back Headphones
Open-back and closed-back design only applies to over-ear headphones; on-ear headphones have different construction entirely. If you choose over-ear headphones it is also important to consider whether you prefer open or closed back headphones. Choosing between open-back and closed-back headphones comes down to whether you prefer some ambient noise to filter in like a speaker effect (open-back design) or little to no ambient noise (closed-back design).
A design element that greatly alters sound style and quality in headphones is the ear cups. This is differentiated by open-back vs. closed-back headphones. Though all headphones have a varying level of noise cancellation, closed-back construction offers more isolation than open-back.

On-Ear Vs. Over-Ear (or Around the Ear) Headphones
Just like the name implies, this refers to how the ear cups sit on or over your ears. On-ear headphones are slightly smaller than over-ears since they sit directly on your ears. This style of headphone doesn't offer as much noise cancellation as over-ears; the ear cup doesn't form a seal with your head. The seal possible in over-ear headphones helps keep sound from your headphones in and sound from the world around you out.
The deciding factor when it comes to on-ear vs. over-ear headphones is largely about how you prefer to listen to your sound, and if one type of headphone has been more physically comfortable for you in the past. Don't let fear of bulky headphones deter you from over-ears though; the size difference isn't enough that people visually notice it and think "look at those monstrosities."
Application
Many of the factors above can be decided for you if you have a specific scenario you need headphones for. For example, it's largely agreed that critical applications for studio monitoring and video editing do best with over-ear headphones with frequency ranges beyond 20 – 20,000Hz and an accurate, flat response. If listening to music is the application, follow your heart and think about what you'd prefer with the other factors listed above.
Comfort
This is a more challenging factor to measure before buying. If comfort is your top priority in a good pair of headphones, it's a good idea to check multiple websites for reviews. The more reviews you look at, the easier it is to gauge if there's just one review saying the headphones were uncomfortable (probably from someone with an abnormally large head anyway) or if a lot of people took issue with the wearability. You can always check what the return policy is for different brands too.
A Quick Note on In-Ears
In-ear earphones (or ear buds) are another great option. These are different enough in style, wearability, application, and construction that they warrant being separated from this list.
Conclusion
Hopefully this list gave you some ideas of what you're looking for in a pair of headphones, whether you're jamming out to music, DJing, working from home, monitoring in the studio, broadcasting, or something else. Product availability may vary by brand, which may also prove a factor when deciding between headphones. Check out our selection of headphones, or for any questions about these headphones or assistance with other AVL needs, reach out to any of our knowledgeable Account Managers at 800.203.5611 or info@soundpro.com.
---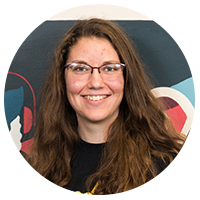 Kylie Bowman – Web Content Specialist
A lifelong passion for writing and music made Kylie thrilled to join the SoundPro team in March of 2021. When her headphones are on, she's probably rocking out to alternative radio or a classical symphony.