Posted by Kylie Bowman, SoundPro on Apr 29th 2022
Connecting with others through music and AVL gear
A sense of belonging can be hard to find. Sometimes so much so that we don't even realize we've been feeling out of place until we feel a true connection.
For Shawn, a practically life-long musician and SoundPro Account Manager, he has found connection and belonging in music and the AVL industry. It started in middle school – what Shawn refers to as "the height of crapdom" – when he was playing around on acoustic guitar and writing music. He remembers his first impromptu performance not going so well but feeling like a duck to water anyway. From that first performance he saw how music could transmit what he felt to other people.
"Solo performing feels so connecting and organic," Shawn said. Part of his performance style comes from what he's noticed about feeling drawn to a public speaker: "I sort of think of it like you're not a person presenting to a crowd, you're presenting to each person in the crowd." Shawn registers audience cues (like a guy tapping his feet, a lady who may or may not have had too much to drink singing along to The Lumineers' Cleopatra, even that group of so many friends laughing obnoxiously) and sees how his music fits into each of those scenarios.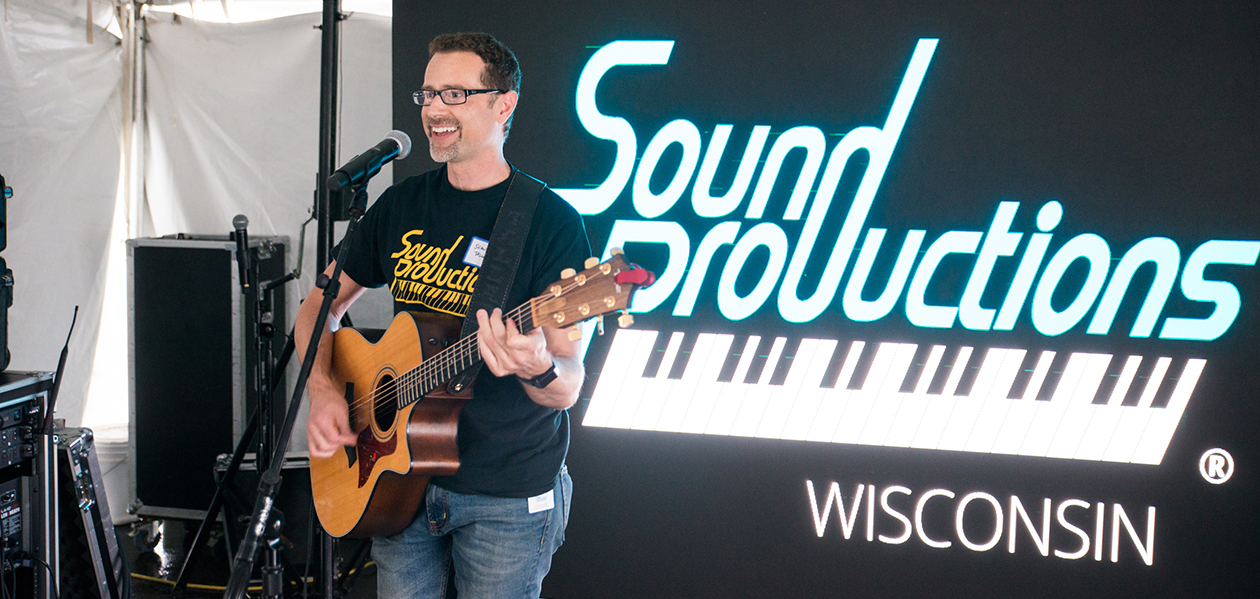 Shawn also saw early on how AVL gear facilitates connection. Though it may seem like an add-on or that connection doesn't rely on technology, it is quite important, particularly when equipment doesn't work as expected. Whether through music, public speaking, worship, or any live sound application, that gear helps communicate ideas and emotions in places or in ways that might not otherwise be possible.
Knowing the importance of gear in fostering connection, Shawn chooses his gear for reliability, suitability to his typical performance spaces, and personal preferences. Shawn likes the Evolve 30M from Electro-Voice for gigging since it works just as well indoors as it does outside, and it gives broad audience coverage without throwing sound into dead spaces like the ceiling. Convenience in traveling and setting up at different venues is helpful too: he can plug his guitar and mic directly into the system's built-in mixer. All of this is enhanced by Shawn's favorite feature, the Evolve System app. With the app, he can control levels, modify effects on the fly, mute/unmute, and more all from his phone.
As for microphones, Shawn recently compared two options. He likes the tight control that both had to offer, and both are well-suited to his voice. Initially he was drawn to Sennheiser because he had toured their factory and was impressed with the quality at the price point. With the e945 specifically, he likes the silky clarity and smoothness for how it compliments his voice. The sE Electronics V7 has a similar clarity and outperforms many dynamic mics of its class. It's good to be prepared with two reliable microphones on hand, even as a solo performer.

For outstanding performance in a compact, lightweight, and ultra-portable package, look no further than Electro-Voice's small but rugged EVOLVE 30M Portable Powered Column Speaker System.

The sE Electronics V7's road-ready design is all metal and chassis' high quality, highly durable zinc alloy is designed to hold up under on-stage stress for years, and the spring steel mesh grille is dent-proof and corrosion-free for perfect reliability
---
Part of the importance of good gear is that the audience hardly thinks about it. Even though I went to see Shawn play right after talking with him about the gear he uses, it was still almost hard to notice the gear that night. Instead, my attention was drawn to enjoying Shawn's set list, appreciating that my "internal monologue" finally shut up and that I felt part of a group in a bar full of strangers as we all belted out Africa together.
That's the beauty of music, sometimes it goes beyond what words can say. But Shawn (being the very well-spoken person he is) got near the heart of it as he explained what he loves about music.
"Music and being able to perform music, that's something that creates connections with others until you can't move your fingers anymore, until you can't hear anymore, and sometimes not even then. I think the return of investment on someone's soul for playing music is exponential."
The power of that connection can be shared anywhere… but depending where "anywhere" is for you, AVL gear can be a helpful asset or even a requirement. Without it, whatever you're sharing and connecting over can get completely lost. That's why Shawn feels honored to be part of the AVL industry, he gets to be a part of providing gear "which helps people transmit what's in their heart, mind, or soul to other people".
Shawn's wealth of personal experience and professional knowledge allows for more authentic and multidimensional conversations to determine what gear works best for all kinds of uses. It's a big part of why he and all the SoundPro Account Managers can make informed recommendations for products that will compliment what you're doing. Connect with us and see how the right AVL equipment can enhance the connections you've been creating in your music, house of worship, classroom, business and hospitality, content creation, and more.
---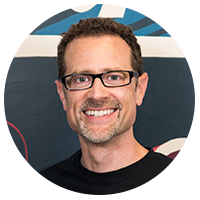 Shawn Tallard – Account Manager, SoundPro
Starting in the AVL industry right out of college, Shawn brings 25+ years of experience to SoundPro. He's a singer-songwriter/musician with two albums released under a pseudonym, licensing songs to major networks.
Kylie Bowman – Web Content Specialist
A lifelong passion for writing and music made Kylie thrilled to join the SoundPro team in March of 2021. The next step of her life plan is to become a staggeringly famous author… with an incredible pen name.