Posted by Laura Strommen - SoundPro on May 26th 2023
Take your commercial audio beyond boundaries with JBL's wide range of professional outdoor speakers at Sound Productions. Outdoor speakers are designed with enhanced durability to handle challenges caused by the elements—all without compromising on the audio quality demanded by professional installations. They're great for adding atmosphere to outdoor commercial spaces, restaurants with patio seating, theme parks, hotels, public gardens, sports facilities, and more.
JBL is a leading manufacturer of professional loudspeakers worldwide, offering myriad options to fit a wide range of applications . Whether your outdoor audio needs are purely practical (such as public announcements for transport hubs, theme parks, safety systems for educational facilities, etc.) or focused on creating the right ambiance (background music for retail or hospitality spaces or foreground music for entertainment or special events), JBL's versatile line of weather-ready speakers is sure to offer the right solution for your specific purpose.
WHAT DOES IT TAKE FOR A SPEAKER TO BE OUTDOOR-READY?
When choosing a speaker for an outdoor application , durability is essential. An outdoor speaker's internal and external components should be built to stand up to more than the usual wear-and-tear of indoor use; they need to be able to withstand long-term exposure to moisture (water, mist, snow), dust, sunlight, and variations in temperature and humidity.
Outdoor environments present different audio challenges than indoor spaces, which will affect what type of speakers you need, how many to use, and where you place them. Since outdoor spaces usually have fewer hard objects that reflect or absorb sound, you may need a speaker capable of a higher audio output to achieve the sound level you require.

Weather-resistant vs. Weather-proof
Many speakers designed for outdoor use will be described as weather- resistant or weather-proof…but these terms aren't interchangeable.
"Weather-resistant" means that a speaker has some level of protection against external elements (such as rain), but this level is generally on the lower end of the spectrum. These models are usually composed of standard (indoor-centric) circuitry and connectors, then housed in specialized grilles or cabinets that are resistant to slight moisture and dust. These types of speakers are good for temporary use outside—but they aren't ideal for permanent outdoor installations.
"Weather-proof" speakers are designed to be placed outdoors—and to stay there. They are constructed inside and out with components that offer optimal protection against the elements. Examples of weather-proof models include landscape or garden speakers .
The IP Rating System
The IP code is a rating given to any weather-resistant or weather-proof equipment. "IP" is used to stand for "Ingress," "International," or "Internal" Protection. No matter what the "I" stands for, the "P" is the key component of the rating, as it measures how much protection the model boasts against moisture, dirt, and other environmental factors that could interfere with the equipment's performance.
IP ratings are usually listed among a speaker's specifications, reflected as IP followed by a double-digit number. The first digit is a rating between 1-6 of the model's protection against solids such as dust, while the second digit is a rating between 1-8 of its moisture resistance. The higher the numbers, the better protection against the elements; the best IP rating for speakers is typically IP67, reflecting the highest resistance to solids and high moisture resistance.
General Types of Outdoor-Ready Speakers
All-Weather – Many outdoor-ready speakers look no different from indoor speakers and are available in a variety of shapes, sizes, and specifications. Contractor-grade speakers for permanent installation include pendant, surface-mount, and column-style options.
Landscape – These speakers are not necessarily designed to look like speakers—since they're designed not to be looked at in the first place. Most of these models are intended for in-ground installation. As opposed to the typical speaker colors of black or white, many of these come in green or tan to better blend in with surrounding plants, rocks, or other natural elements.
Paintable – While most speakers come in neutral colors of black, white, green, or tan, your application may require a different color to fit a specific style. Many JBL speakers can be painted to accommodate this need. However, paint chemistry and viscosity will affect the speaker's appearance (and performance quality), so it's critical to use appropriate paints and painting methods. A good rule of thumb is to consult a professional audio contractor/installer before painting any speaker or outdoor equipment.

JBL AWC15LF 15-Inch Weather-Resistant Speaker (Left), JBL AWC62 6.5-Inch Weather-Resistant Speaker (Middle), and JBL AWC82 8-Inch Weather-Resistant Speaker (Right)
---
EXPLORING SOLUTIONS FROM JBL
All-Weather Speakers: AWC Compact Series
Combining a thoughtful design and rugged materials, JBL's AWC speakers are IP56-rated and deliver the high-output sound required for large outdoor installations. They're great for distributing speech and music audio in a wide range of applications, such as background music/paging systems, cruise ships, fairgrounds, sports facilities, theme parks, transportation hubs, and more.
JBL CBT 50LA-1 Line Array Column Speaker (Left), JBL CBT 200LA-1 Array Column Speaker (Middle), and JBL CBT 1000 Line Array Column Speaker (Right)
---

CBT Column Speaker Series
When you need high audio output and pristine speech intelligibility…but have limited space for speaker placement, column speakers are a great solution. The compact design of JBL's CBT series makes them ideal for installing on posts or architectural columns, while their Constant Beamwidth Technology™ offers tight pattern controlled and crisp, consistent sound. When used with the optional MTC-PC2 panel cover properly installed, CBT speakers are IP-55 rated ( call SoundPro at 800.203.5611 for more details) .

JBL Control CRV Dual 4-Inch Surface Mount Install Speaker (Left), JBL Control HST 5.25-Inch Surface Mount Speaker (Middle), and Control 60PS/T Pendant Subwoofer with Crossover (Right)
---
Control Contractor Series
This series of install-friendly speakers cover a broad spectrum of specifications to accommodate a wide range of applications.
The Control CRV Dual 4-Inch Surface Mount Install Speaker is an architectural speaker characterized by a unique curved design that allows for unobtrusive installation. Multiple units can be grouped in sets of two and four to achieve 120˚ -360˚ coverage. With an IP34 rating, this speaker is weather-resistant and is suited for background music and paging applications in commercial environments including retail, hospitality, restaurants, and corporate facilities.
Create consistent sound with fewer speakers using the Control HST 5.25-Inch Surface Mount Speaker . Its patent-pending design features two horizontally splayed tweeters and a wall-facing woofer for even audio across a wide coverage angle. With a housing of fiberglass-reinforced ABS with an aluminum grille, the Control HST is rated at IP54.
Sleek and stylish, the Control 60 series of pendant speakers are designed to be permanently anchored to a high ceiling, with the speaker housing hanging from a cable so its grille is closer to ear level. These pendant speakers are suited for outdoor or semi-outdoor venues for retail, hospitality, entertainment, and dining. They're designed to resist environmental factors such as moisture, salt spray, dust, warmer temperatures, and UV effects, with a rating of IP-44.

Control 88M 8-Inch Outdoor Landscape Speaker
---
Control 80 landscape speakers combine excellent full-range sound quality and 360˚ coverage with high weather resistance (IP56). Designed to be mounted on or in the ground, their 6mm polyethylene housing is hunter green all the way through, rendering damage such as dings, scratches, or general wear and tear less conspicuous. Control 80 speakers are great for enjoying high-quality music and intelligible speaker paging to entryways, hospitality and leisure venues, and more.

GSF3 3-Inch Ground-Stake Landscape Speaker (Left), GSF6 6-Inch Ground-Stake Landscape Speaker (Middle), and GSB8 8-Inch In-Ground Landscape Subwoofer (Right)
---
Landscape and Garden Speakers: GSF and GSB Series
Experience robust, immersive sound with the GSF and GSB garden speaker series. These speakers are ideal for a wide range of lawn and garden applications, including retail, hospitality, corporate spaces, sports facilities, theme parks, and more. Available in green and tan finishes, these speaker series are designed to be heard and not seen.
Full-range GSF Ground-Stake Landscape Speakers feature a custom two-way coaxial driver system that delivers full-range, crystal-clear sound. Aim your audio coverage via an adjustable hinge. An included ground stake and L-bracket allow you to install in-ground or mounted on horizontal or vertical surfaces.
Designed to be used in conjunction with the GSF series, GSB In-Ground Landscape Subwoofers are made to be installed underground, with only the audio port exposed, to prevent accidental damage. GSB subwoofers have an IP-66 rating for outdoor installation.

SLP12/T 3-Inch Surface Mount Install Speaker (Left) and SLP14/T 4-Inch Surface Mount Install Speaker (Right)
---
SLP On-Wall Series
These versatile, full-range loudspeakers offer rich, reliable sound in a discreet build—perfect for outdoor venues such as restaurants and hospitality spaces. SLP speakers come with a wall bracket for fast and easy installation, while a 15° down-tilted coverage allows these models to be flush-mounted. With an IP44 rating, SPL speakers also include a rain cover for additional moisture protection.
EXPERIENCE GREAT SOUND IN THE GREAT OUTDOORS
Outdoor speakers are built to handle unpredictable environments, deliver consistent quality, and break down the barriers of indoor sound systems. Built for permanent installation that stands the test of time, JBL's versatile outdoor speaker selection equips you for important paging or other emergency messages, rounds out a space's ambiance, and enables you to enjoy immersive audio.
Ready to discover what outdoor-ready speakers can do for your permanent audio needs? Check out the products referenced in this article and many more options from JBL. SoundPro's expert Account Managers are available to assist if you have any questions along the way; simply reach out to us at info@soundpro.com or 800.203.5611.
---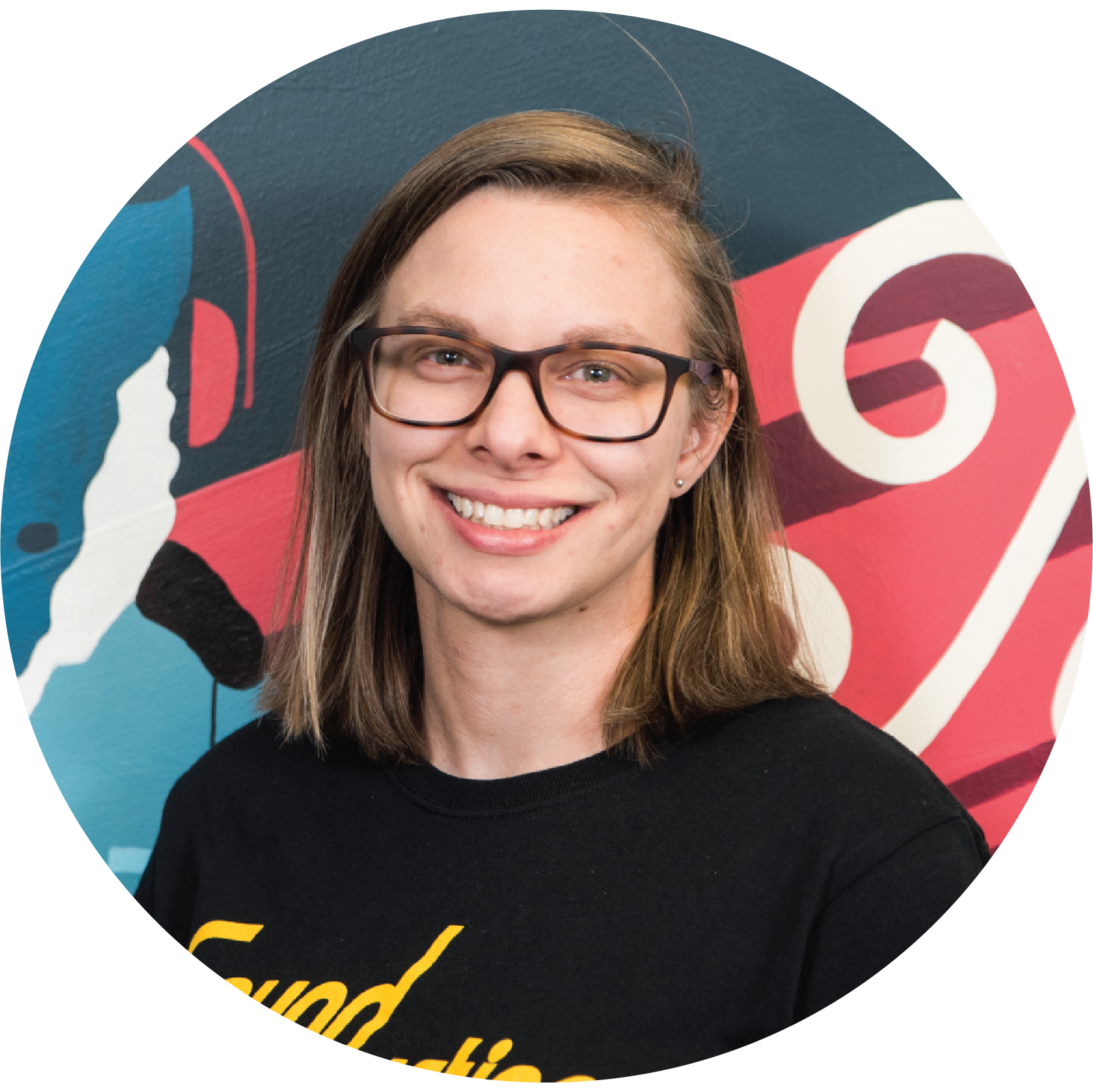 Laura has been on the Sound Productions team since 2021. Her passion for the written word extends to reading, writing, and reading about writing.