Posted by Laura Strommen - SoundPro on Dec 19th 2022
Selecting top-quality gear for your sound setup is pivotal to achieving the best sound for your congregation. With Sennheiser's EW-DX line of products, you can outfit your worship team with wireless system components that keep clutter to a minimum while providing clear, reliable audio that captures every detail and nuance. Complement this system with Sennheiser's XSW in-ear monitors (IEMs) to offer your musicians accurate feedback on their individual sounds.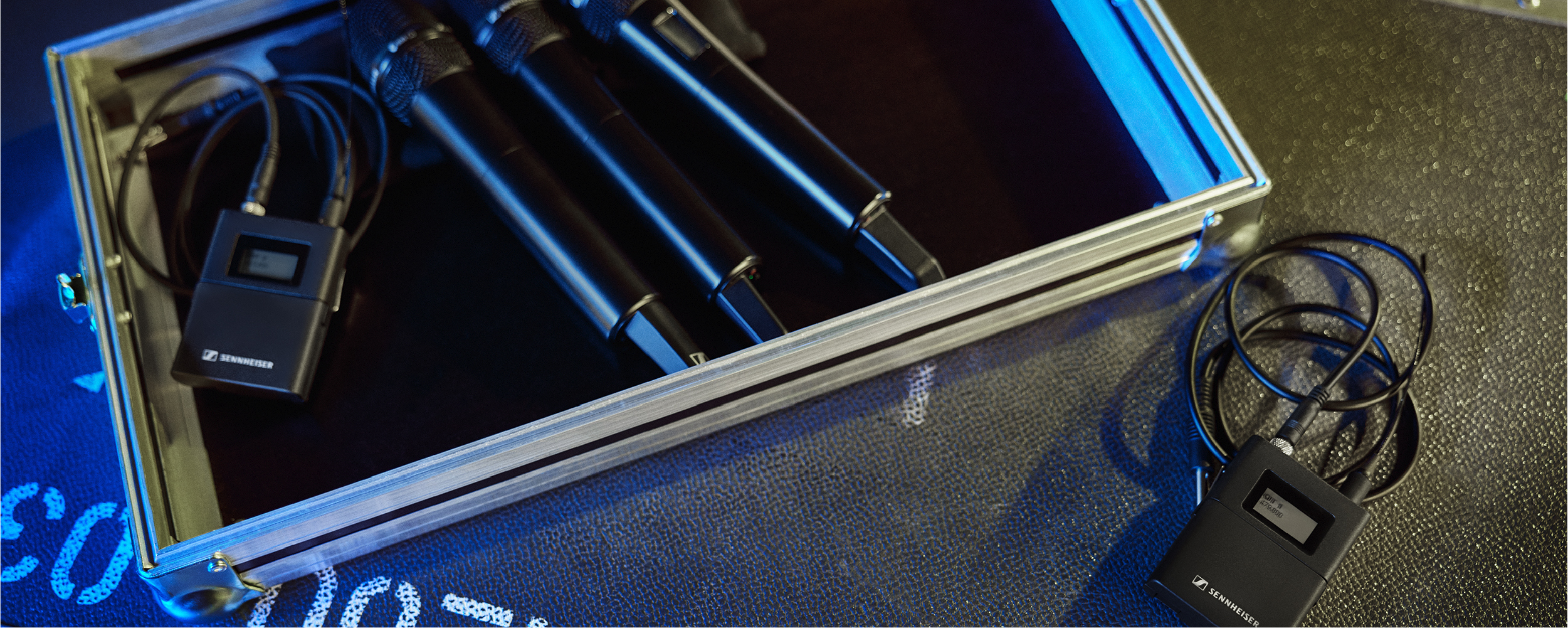 EW-DX: WIRELESS GEAR THAT GROWS WITH YOUR WORSHIP NEEDS
Easily scalable to fit and grow with your needs, the EW-DX series of products make up the most versatile digital wireless system Sennheiser has designed to date. Delivering peak performance, every single time, EW-DX equips your worship team with seamless product pairing and management that is reliable and intuitive. Choose from myriad wireless receiver and transmitter options to meet the individual needs of vocalists, musicians, announcers, and more.
Streamline Your Workflow without Sacrificing Functionality
Take the complexities out of wireless audio, all while enjoying sophisticated tools that help you easily set up and operate your system in a way that best fits your house of worship's needs. Designed to meet high demands head-on, EW-DX builds on decades of research, utilizes refined technologies, and incorporates sophisticated tools to deliver a digital UHF system that can be scaled with ease.
Effortlessly take control and monitor your mic system from your mobile device with tools like Sennheiser's Control Cockpit, Wireless Systems Manager (WSM), or Smart Assist app that provide a detailed system view in complex, networked environments. Equidistant channel spacing, auto scan, and Bluetooth® Low Energy sync allow you to automatically coordinate and set frequencies with the push of a button. Auto Scan assigns channels so you can pack more channels more reliably, without risking intermodulation interference. The equidistant frequency grid allocates more channels per available space, giving you confidence that you'll always be able to count on the required number of channels, even if less space is available in the future. Meanwhile, automatic RF setup allows for easy in-room multi-channel installations.
Audio Excellence Ensures You Sound Your Best
Choose a system that consistently delivers reliable, high-quality audio, even in the most demanding and sensitive environments. EW-DX boasts a digital UHF transmission that is enhanced by a wide, class-leading dynamic range and ultra-low latency that effortlessly keeps up with every detail and nuance of your sound. Sennheiser's proprietary SePac audio codec and innovative conversion technology sum up to deliver outstanding audio transparency along the entire signal chain, from the moment your sound is captured by a transmitter to the time it reaches your congregation's ears.
Featuring the next generation of RF technology, EW-DX's Intelligent Switching Diversity digital system enables antenna switching between audio frames to deliver a stable connection without audible artifacts. In transmitters with a 134 dB dynamic range, no sensitivity settings are required. Other features that make EW-DX components ideal for house of worship use include in-device charging, 12-hour battery operation, and switching bandwidth up to 88 MHz.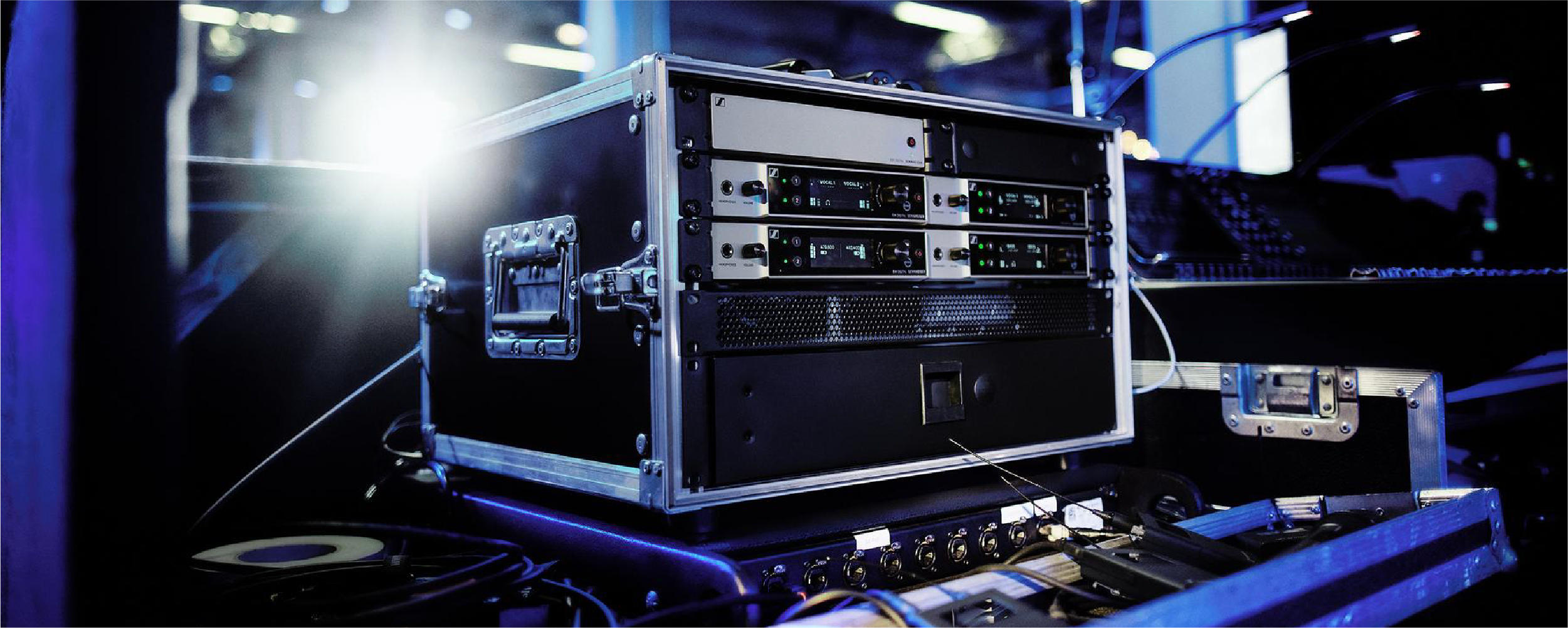 Select from Scalable Solutions for Multiple Uses
Multiple options create networkable solutions. Part of Sennheiser's popular Evolution Wireless Digital series, EW-DX offers a selection of hardware, including 2-channel half-rack or 4-channel full-rack receivers. Choose the models that fit your house of worship's needs today, while keeping your options open for future growth.
Manage and adjust your system as your needs change. Dante® network audio, Ethernet control ports, and AES-256 encryption allow EW-DX to be securely transmitted and placed on IT networks. Link Density Mode packs even more channels into a dedicated space while making the most of interchangeable series components across the Evolution Wireless Digital line. Customize your setup with accessories that help manage power and signal distribution.
Durably built and boasting Sennheiser's characteristic high-quality engineering, EW-DX is ideally suited for a wide range of applications. Not only can your house of worship use them for music and other parts of your services, but EW-DX systems are a great way to network, host online/offline and hybrid meetings, make presentations and lectures, facilitate conferences, and more.

EW-DX MKE 2/835-S SET Wireless Microphone Combo System (Left), EW-DX MKE 2 SET Wireless Microphone Lavalier System (Middle), and EW-DX 835-S SET Wireless Microphone Handheld System (Right)
---
Explore Sennheiser's EW-DX Products
XSW IEM: CUSTOMIZED MONITORING FOR INDIVIDUAL ARTISTS
Get up-to-the-second feedback on your performance. Comfortable and efficient, in-ear monitors (IEMs), engineered to deliver accurate audio in a low-profile build. IEMs are the way to go if you're a musician who needs hands-free, inconspicuous access to how they sound on the stage—such as a guitarist, pianist, drummer, or vocalist. Reducing outside noise helps the singer or instrumentalist focus on their separate sound, letting them keep in rhythm, on key, and just generally sculpt their sound to better blend into the overall mix.
Enter the Wonderful World of Wireless IEM
Sennheiser's XS Wireless IEM Series combines IEM freedom and versatility with an elegant, easy-to-use interface. Enjoy high-quality, near-field sound, achieve full control over your mix, and experience audio isolation that lets you focus on your sound—all via a rock-solid wireless connection that lets you create with confidence.
Dispense with overwhelming, overcomplicated gear lists. Designed to make it easy to get started with wireless monitoring, XSW IEM is the perfect line of entry-level gear. The XSW IEM family of products includes everything to get you started with in-ear monitoring and is comprised of a rugged transmitter, a lightweight bodypack receiver, IE 4 in-ear starter headphones, batteries, a power supply with multi-voltage adapter, and a rack mount kit for the transmitter.
Create your sound with confidence in every service. Part of Sennheiser's XS Wireless line of products, XSW IEM systems feature eight pre-configured frequency banks in the professional UHF range (with 12 perfectly aligned channels each). Select from mono, stereo, or two-channel focus mode to fit various types of performance and mixing demands. Offering standard and advanced features, XS Wireless IEM's flexibility makes it easy to scale to fit both live services and lengthy rehearsals.

Enjoy Robust Freedom and Flexibility
Although lightweight, XSW IEM's stereo receiver bodypack is built for durability to meet the rigors of live performance and is crammed with functionality that makes it easy to customize the way you monitor your mix. Fine-tune your preferred focus mode for in-ear monitoring, balance your mix, switch the EQ to enhance the higher frequencies, or select your channel or a manual frequency. An LED gives you battery and connection status at a glance, while the LCD screen provides more detailed access to further settings. Setting options are secure behind a panel so they can't be changed by accidental bumps while you play. Quickly and easily increase gain, check the frequency setup, or sync more receivers for your worship team's setup.
Hear Your Sound at the Front of Every Mix
Paramount to any IEM system is its set of earphones, and XSW boasts a premium set that reproduces outstanding sound quality and high dynamics and bass levels that you need to capture the full range of your audio. XSW IEM earphones are equipped with exchangeable ear sleeves that you can swap out to guarantee a secure fit that isolates your sound from the rest of the group, all while staying comfortable no matter how long you'll be wearing them.

XSW IEM EK (A) In-Ear Monitoring Bodypack Receiver (Left), XSW IEM SR (A) Single Half-Rack Stereo UHF Transmitter (Middle), and XSW IEM Set (A) Wireless In-Ear Monitoring System (Right)
---
Round Out Your Worship Setup with XSW IEM
EXCELLENT AUDIO IS JUST THE START
When it comes to houses of worship, achieving excellent audio is not the end goal; it's a tool for creating a reverent, moving, and inspiring service. Strategic selection of the right audio gear can ensure that your sound runs smoothly so you can focus on more important things. Providing advanced technology that helps you freely communicate with your congregation, Sennheiser's winning combination of EW-DX and XSW IEM products offers a selection of low-profile, wireless, and reliable tools that work to enhance your worship service without distracting from it.
Have more questions about what Sennheiser products would meet the audio needs of your house of worship? Discover more about the EW-DX and XSW IEM series by exploring EW-DX | Digital Wireless Microphone System, browsing XSW IEM products, or calling the SoundPro experts at 800.203.5611 to find a personalized fit for your faith facility.
---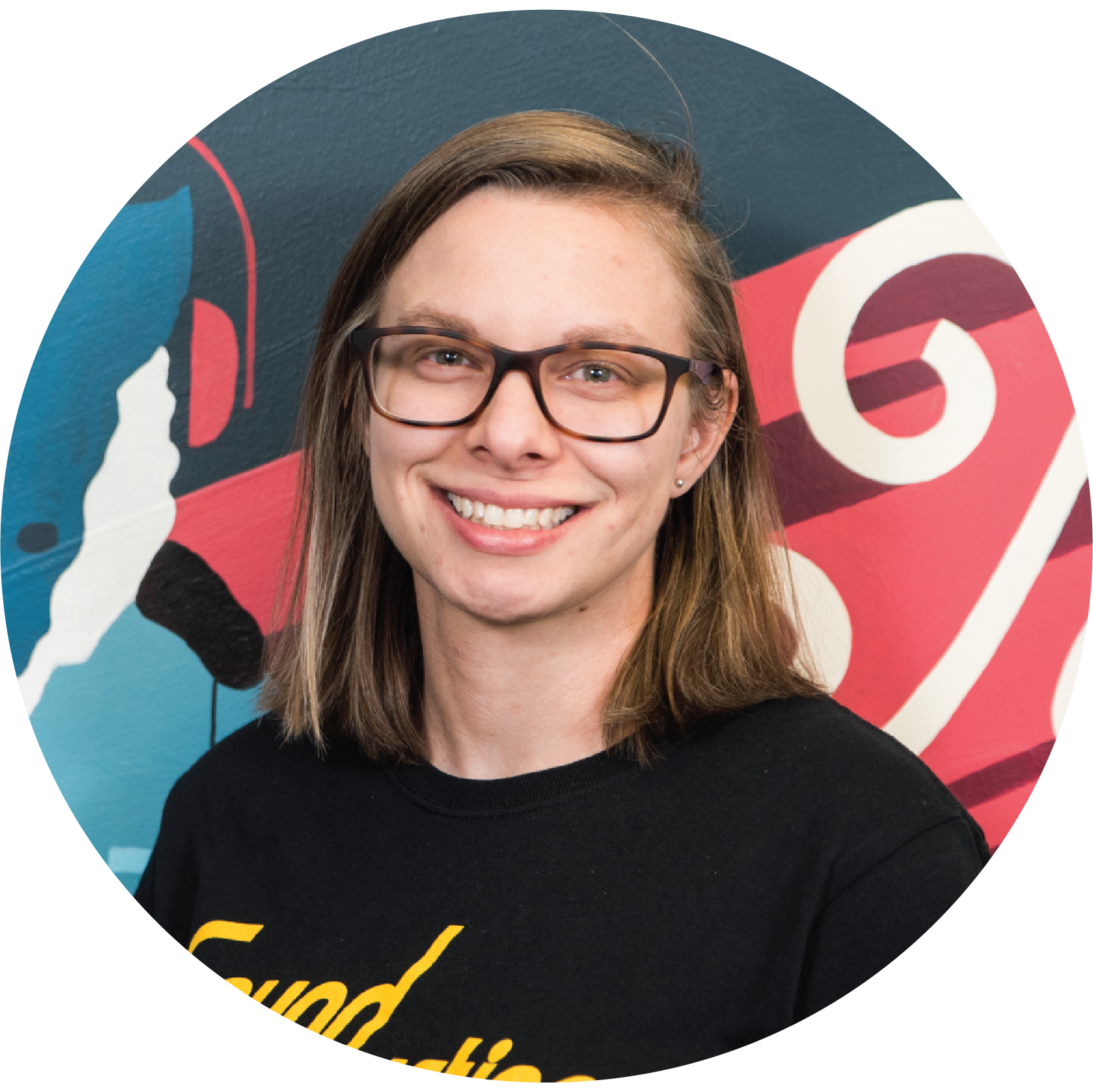 Laura has been part of the SoundPro team since 2021. With a BA in English from the University of Wisconsin – Whitewater and experience as a content writer and copy editor, her passion for the written word extends to reading, writing, and reading about writing.