Posted by Kylie Bowman on Sep 20th 2021
We aren't supposed to judge a book by its cover. But hear me out – what you see can be a great indicator to deeper things that can't be fully expressed with words.
If you visit our Madison office, the longest stop is usually in front of our stunning SoundPro mural. It was the only thing I remembered about the office space after my interview and is eye-popping enough to stop people walking by.
DJ Lucky Badger mixes above the state capitol, a flamingo wears a cheesehead, and everything is painted in stunning shades of blues and reds against a skyline of speakers. Our Texas office has a mural in the same style with Texas icons.
I love this mural because it's a simple yet powerful way to set the tone for who we are as SoundPro. It infuses a fun, lighthearted energy into the office space.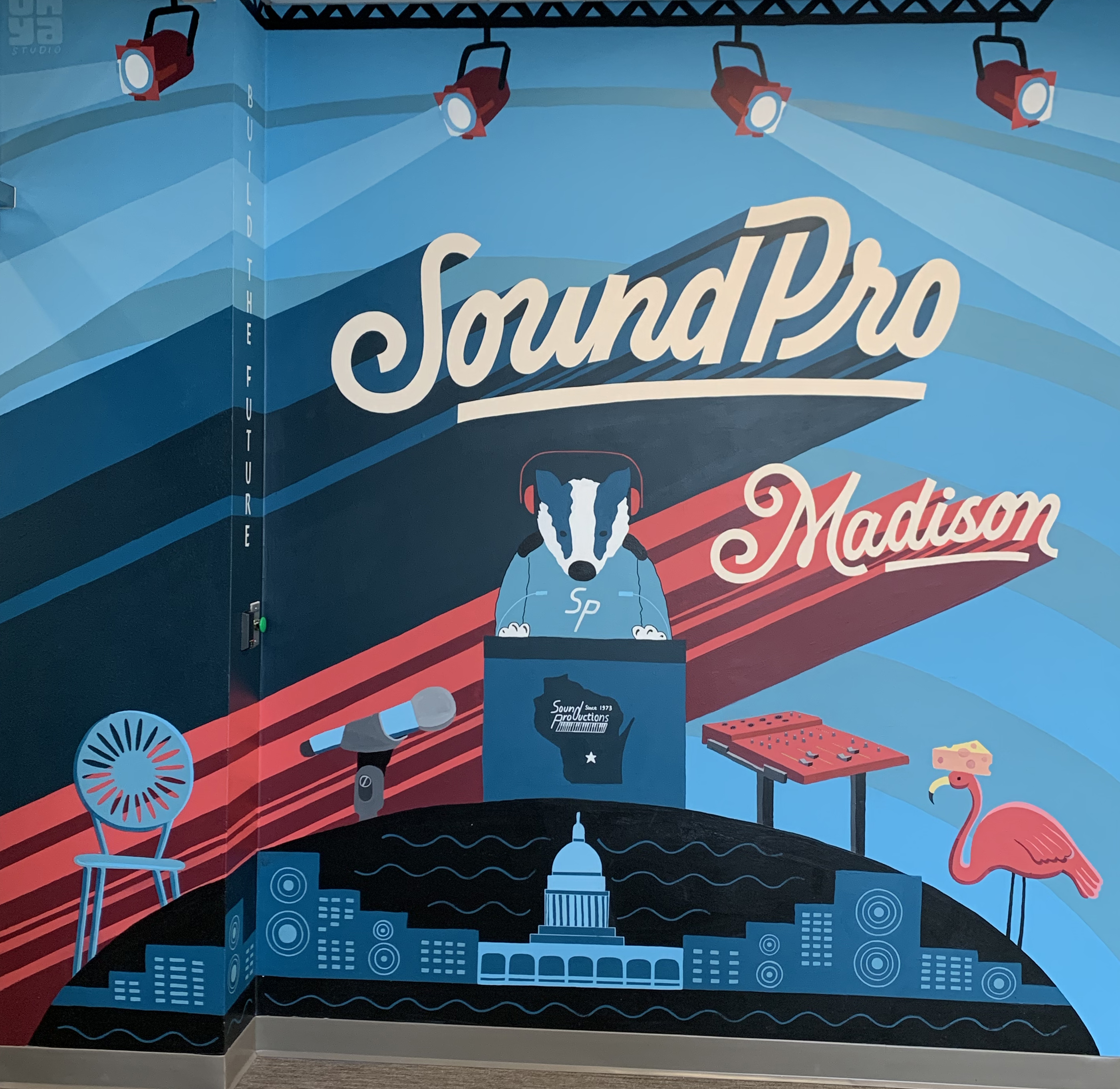 That energy was a key takeaway from my interview and was more than matched with the positive atmosphere and conversation. But I don't think anyone would fault me for saying that though I got a great impression, I didn't take the words at assumed face value. No employer responds to questions about company culture with "oh it sucks here, people often quit before we can finish training them". I felt confident in the words being said in the interview, but in a subtle way the mural acted as an early affirmation that those were words with action and intent behind them.
It seems silly written out here, because I know that just as words can be hollow, paint can also be just paint. But when things that are just things come together, it's a reassuring sign of what atmosphere you can expect.
A few days after accepting the job offer, I got an email I expected to be typical onboarding. It was Leilani (who's amazing by the way) asking for my address so she could send me the book everyone reads when they start working at SoundPro.
I love reading, but businessy books not so much, so I was curious how this would go. Winning with Accountability was more of a being the best human you can be for yourself and the people around you in the workplace kind of book than a business book, so I appreciated it.
All new employees read this book and discuss it with CEO Joshua Curlett. Despite my boss saying the discussion would be laid back, I was still a little sweaty (emotionally, not physically). What's laid back to a boss isn't always laid back to a new employee feeling out of their depth.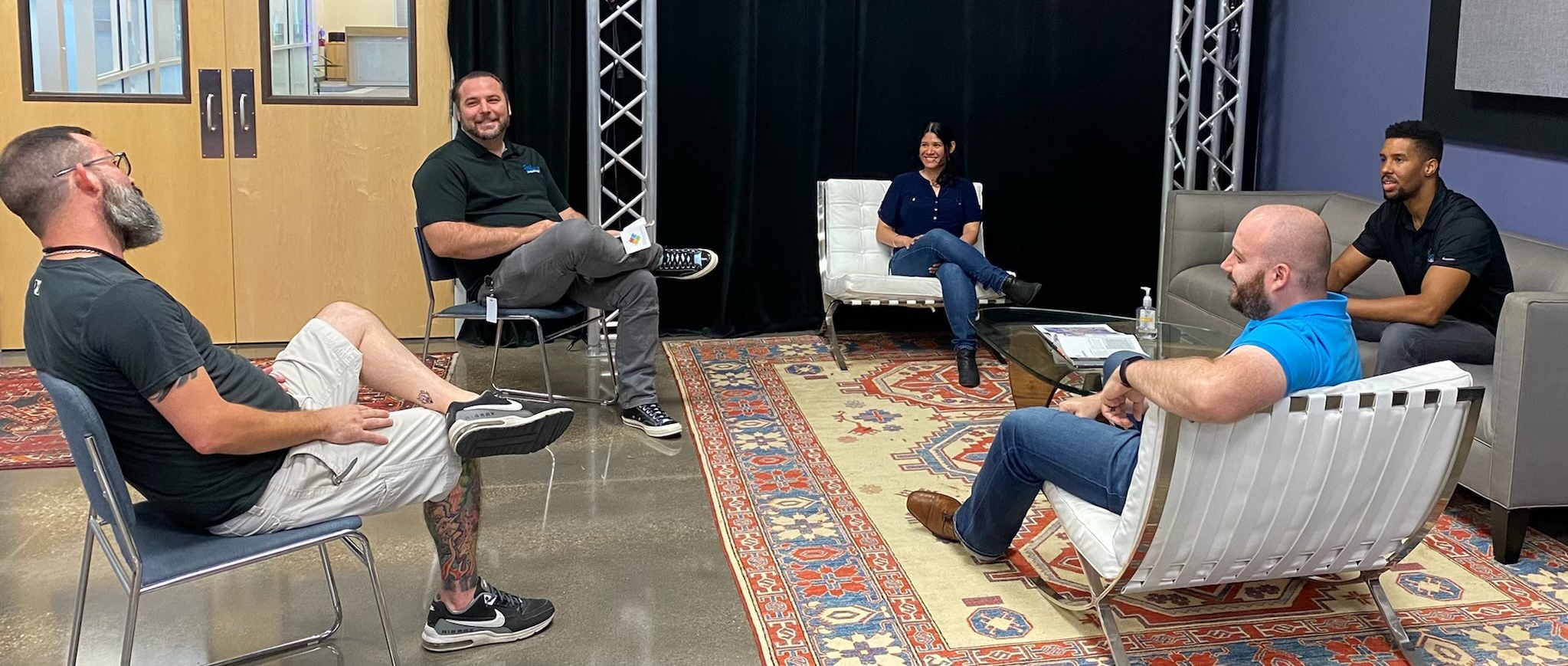 Even before we had our book discussion, I was impressed by the action of starting every team member reading this book and having these conversations. That act puts everyone in the same mindset of what we expect from each other and ourselves.
What stood out to me most after talking with Joshua was the idea of front-loading accountability to create clear expectations. The goal in that is to create an open line of communication.
What is clear to one person is not always clear to another. If something is unclear to me about anything at work, I should speak up. We don't know what others do or don't know unless they tell us.
In my first week at SoundPro, I was told I should always know what I can expect from others at work and what they can expect from me. The months since then have supported that claim. When I ask an Account Manager a question about how a product works, I can expect they always take the time to answer. When I have an idea for something we can do differently, my boss is open to hear anything large or small.
I think a part of that comes from a motto we have: Honor the past, Build the future. The build the future portion is my favorite part of our mural. It's painted into a narrow space between the door and the main wall that I see any time I look up from my desk.
Balancing between respect for the past and looking to the future is difficult. On an individual level, we can obsess with our past, being upset about it or idealizing it in a Gatsby fashion. On the other side of the spectrum, we can bury our past to the point we don't recognize how we can learn from it.
It seems common that many companies are either so happy with their past and accepted way of doing things they want to stay there, or are so eager to innovate they don't acknowledge anything working in their past.
At SoundPro, we are focused on moving our company and industry forward, while recognizing we couldn't work to build a better future without the foundation of the past.
We officially mark the start of our past in 1973. Elvis was on tour in the Dallas area and needed some gear. When Elvis' tour manager asked a local store if they could rent gear while they were in town, the store manager said there's nothing special about Elvis, he needs to buy the gear like anyone else (his exact words, I assume).
Charles Kitch worked at this audio store and didn't want to turn down the chance to work with Elvis. Kitch and a few friends pulled together some gear so Elvis could still be nothin but a hound dog. Elvis must've been impressed with their work – Charles supplied gear for their 30-day tour!
For the next several years, Sound Productions rented gear and provided tech support for the Rolling Stones, Led Zeppelin, David Bowie, Lynyrd Skynyrd, and many more rockers, in addition to providing gear for most tours serviced by Showco.
When touring bands started wanting to purchase gear after a rental, it was only natural for Sound Productions to provide pro audio sales and repair services. By the mid-80s the SoundPro focus had shifted to sales and distribution, though backline gear was still available.
Given this history, it's no surprise many of our team members have roots in the music industry.
Several of our sales reps are gigging solo musicians or in a band. Some write their own music. There are those of us who perform with more "old school traditional" bands, choirs, and orchestras. Someone is always practicing for an upcoming performance, working on a new piece of music, or trying out a new set list. It's awesome.
Most of my coworkers are very knowledgeable in the industry. They've been around this stuff for years, use it in their shows, know all sorts of intricacies about the technology that makes it work. And they still turn into kids on Christmas when a shipment of gear comes in.
The week before our open house celebration in Madison, a big shipment came in and we all stopped working. I thought this was for the practicality of unwrapping the pallet and putting the products on our rack walls. Though we did eventually get to that, we spent a good amount of time gawking at the product that had come in.
As fun as unpacking new product was, there is marvel in the day-to-day at Sound Pro. I am proud to be part of the group of people around me, each of us using our unique skills and perspectives to build a better future together.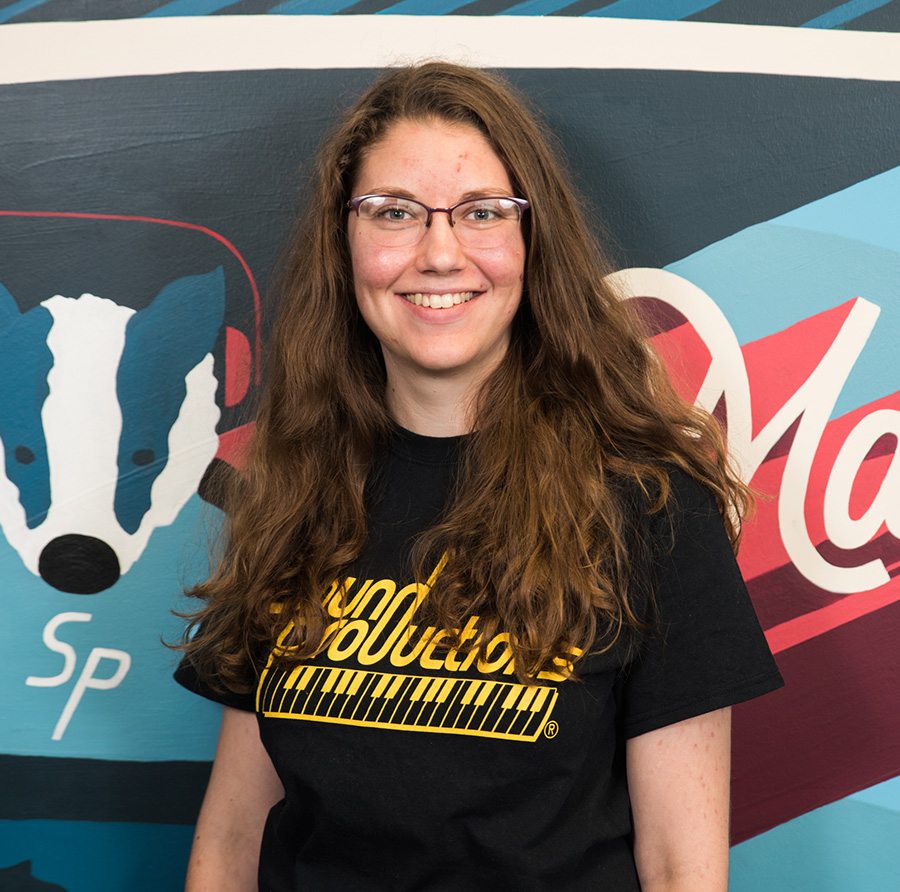 Kylie Bowman
Web Content Specialist
Sound Productions