Posted by Doug Kliever on Sep 2nd 2021
If you're considering a wireless mic system, current solutions offer more functionality and performance than just a few years ago.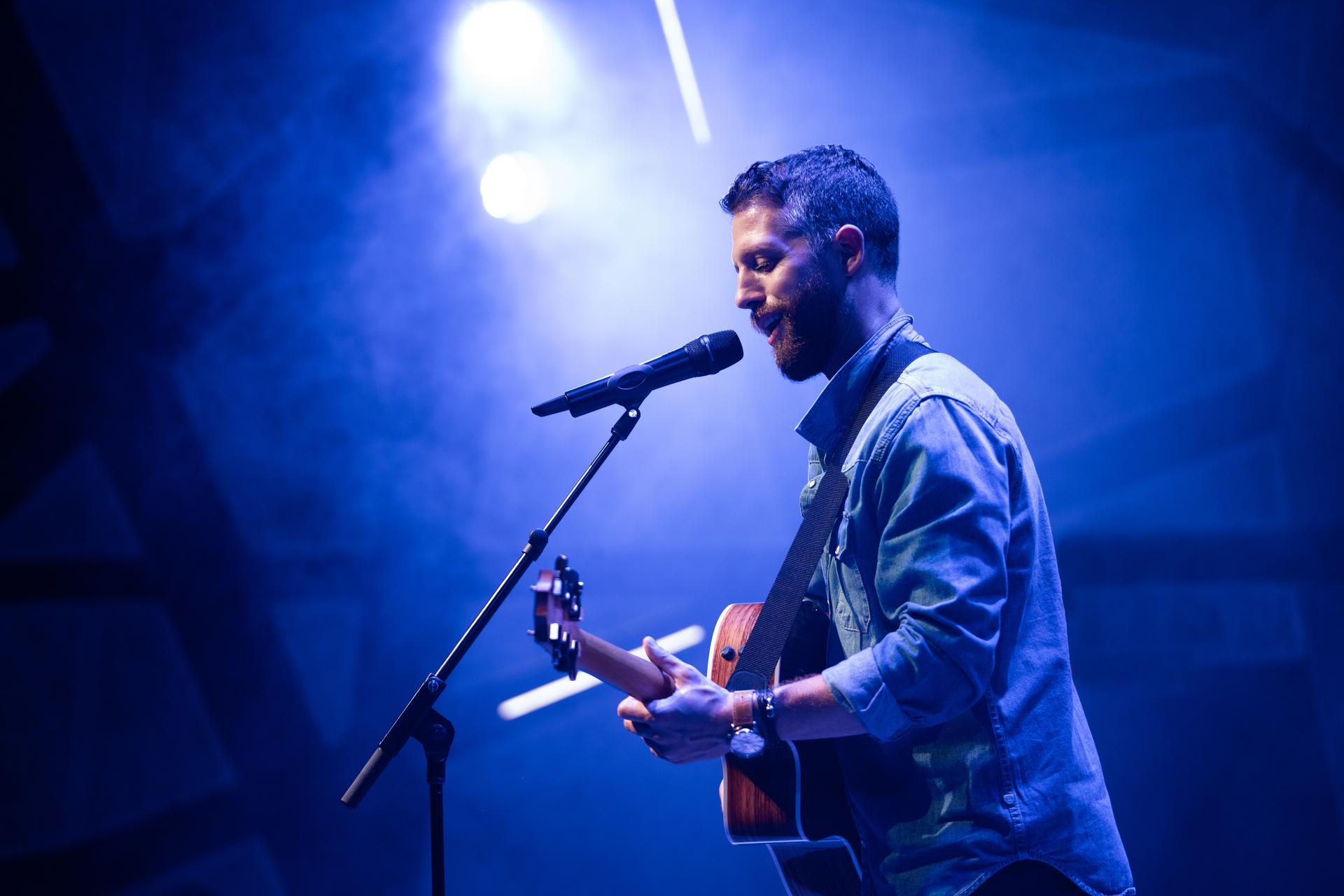 Have you held off getting new microphones over the past year, to see how your needs would evolve in a shifting worship environment? There's no better time than now to start considering the right solution for a better worship experience, for both your in-person congregation and your streaming audience. Research shows that good audio – more than other tech upgrades – gets immediate results for congregation engagement.

Wireless mic systems are ideal for many houses of worship applications. There are many wireless mic options to choose from, so whether you're already using wireless, or thinking about adding wireless mics, start by assessing your needs, then narrow the options based on those needs.

Why look at wireless, for your faith facility?
There are many advantages to using wireless mics for worship applications. Wireless mics allow for more mobility– for worship leaders, musicians in the band or orchestra, guest speakers, and even the congregation who can contribute from anywhere in the room with a handheld mic. Wireless eliminates wire clutter for better aesthetics on stage. In addition, the continuing evolution of wireless mic systems as spectral efficiency has improved, with more channels fitting into the shrinking number of available frequencies regulated by the federal government.

Time for an upgrade?
First, let's get this issue out of the way: the old 600 MHz spectrum. If you're still using old wireless mic systems of that spectrum, it's time to upgrade. 600 MHz spectrum was sold by the government to phone companies – using mics in those frequencies is now illegal.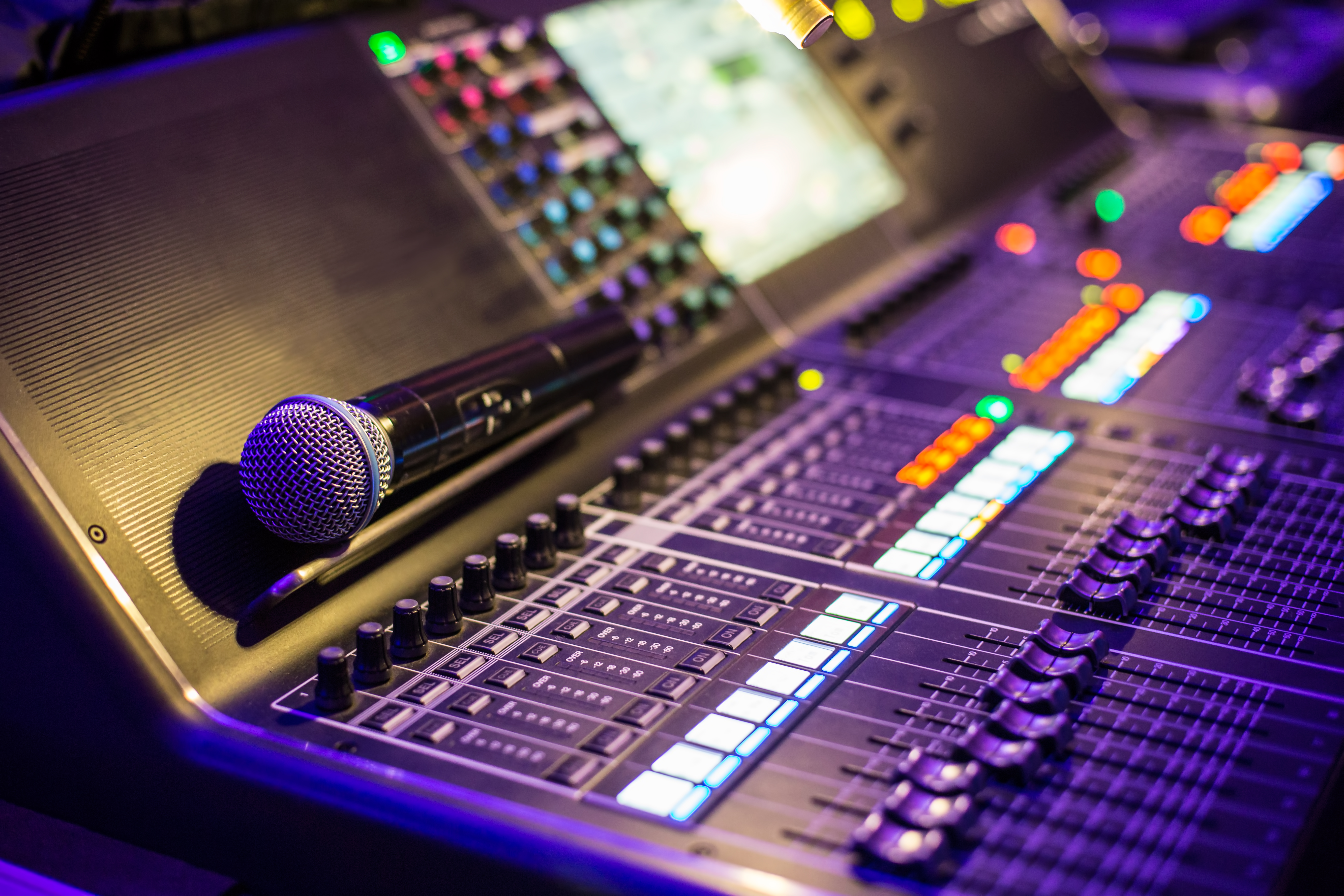 Other reasons to upgrade may include enhancing the sound in your facility for more engagement, expanding music production, upgrading all the tech in your facility, etc.

VHF, or UHF?
The latest UHF technology, analog or digital, has a lot to offer for houses of worship. The better UHF (ultra-high frequency, 400 MHz and up) systems allow for good frequency agility – the systems scan the local RF environment for potentially interfering signals, then automatically choose channels that avoid the interference; and the ability to use a larger number of systems simultaneously. And the greater bandwidth of UHF permits greater dynamic range, generally, so you often get better sound for music and vocals.

Many applications feature wireless microphone systems operating in UHF – with channel counts from dozens for analog up to hundreds for digital. VHF could be worth a look if you need fewer channels. Note that a number of new generation wireless microphone systems operate in the 2.4GHz band. But the 2.4GHz frequency band is the same as Wi-Fi and a few other spectrum "competitors," so interference could crop up. The operating range is also shorter, so 2.4GHz wireless microphones are best in smaller rooms with no obstructions between the transmitter and receiver antennas.

As you decide between UHF, VHF, or the newer 2.4GHz wireless band – we recommend researching the latest offerings and spectrum-navigating features.

How many channels do you need? Is range important?
If you need just a few channels for your facility, such as a worship leader's headset and a few handheld vocal mics for the band, then a simple frequency-agile wireless system may make sense. But if you have a production with a half dozen or more bodypacks, need band members to be wireless, have several worship leaders, plus need a few wireless mics circulated among the congregation – that's a different ball game. You'll need a more robust wireless system.

And don't forget about the needed distance/range. Start by choosing a system with a range of at least 100 feet, or about twice the distance you think you need – whichever is greater. (Even if you think your operating range is less than 100 feet, some wireless mic systems that have short operating distances can have interference problems, hence the 100ft criteria should be the starting point.)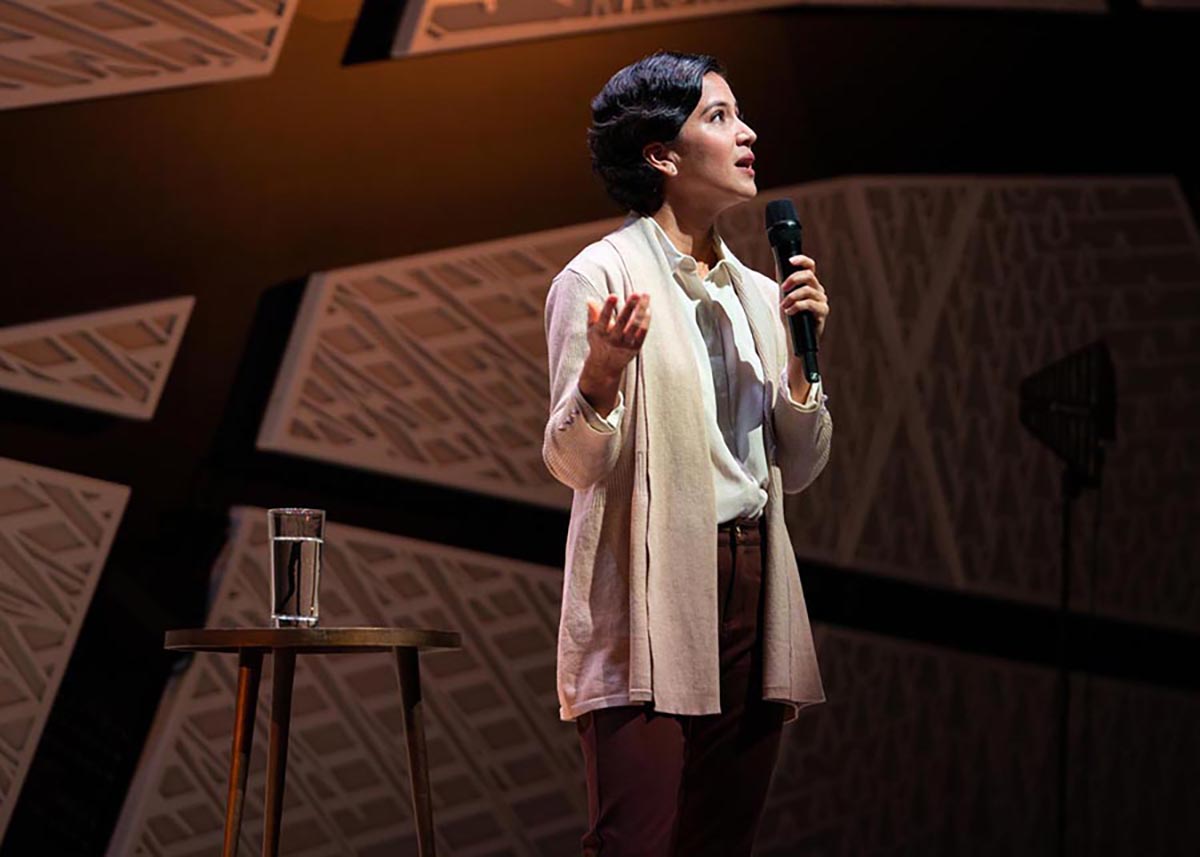 Wireless mics: handheld, lavalier, or headset/earset?
Pairing wireless transmission with discreet, user-friendly body-worn mics could offer you the needed flexibility for your worship production. Headsets and earsets are available from many audio manufacturers and have gotten smaller, lighter, and better in sound quality. The actual microphone element of an earset or headset mic rests about 1 inch from the speaker's mouth, resulting in accurate mic'ing and therefore high-quality sound for the congregation.

Hand-held wireless mics are a great choice for a mic that is "passed around" amongst the congregation or to a guest singer or performer for one musical number, but headset mics are quickly becoming the new standard for worship applications where the freedom of wireless is key.

Lavalier mics work well for speakers/presenters that face forward and don't move around on stage. However, the vocal can get off axis with the mic on the lapel with head movement resulting in clarity issues. Hence the rise of the headset mic – and its new variation, the "earset" mic. The key difference between the earset and headset are in how they are worn. Most headsets have a spring-loaded band that goes over the top or around the back of the head and uses pressure to secure itself. The earset microphone is lightweight and attaches around the ear and like the headset includes a tiny boom or flexible boom that reaches your mouth. Fit is important – the unit needs to fit snuggly, so it doesn't fall off when the speaker moves about.

The color of the headset/earset mic can factor into the visibility of the unit. If the presenter isn't appearing on streaming/broadcast simultaneously, color is less of an issue because the mics are small enough that they are essentially invisible.

And remember, while the headset mic is "wireless", it's really wireless from the body-worn transmitter to the receiver. The headset mic still needs a small cable from the head-worn unit to the transmitter, so be sure you're getting a unit with a discreet but reliable cable. And look for accessories such as tiny "windscreens", options that would be available with full-size wired or wireless mics.

Most microphone manufacturers offer options for wireless mics, ranging from basic through professional. The higher end wireless systems offer Dante digital outputs (for audio systems that are networked), sophisticated antenna systems, automated frequency detection and switching, lock-out features, and more.

Conclusion
If you've decided on wireless, here are a few good questions to ask while doing your research: Do you need wireless mics for the just the pastor and maybe a few worship leaders? Or are you planning an elaborate production that is videotaped or streamed? Will musicians be needing wireless mics and in-ear monitors, and staff with intercoms? Your choice of wireless mic systems should be guided by your needs. We recommend you define your use cases and microphone needs first, then look for the products that best match those needs and your budget.
If you have any questions, please call 800.203.5611 to speak with a knowledgeable Account Manager.


About the Author

Doug Kliever has over twenty-three years of industry experience, including hands-on work in recording studios, video production and editing, and live sound. He has worked in Pro Audio sales for over sixteen years and has been with Sound Productions since 2011 in various sales and sales leadership roles. Doug is currently responsible for leading the SoundPro Dallas account management team and spearheads the company's ongoing education, product training and certification programs.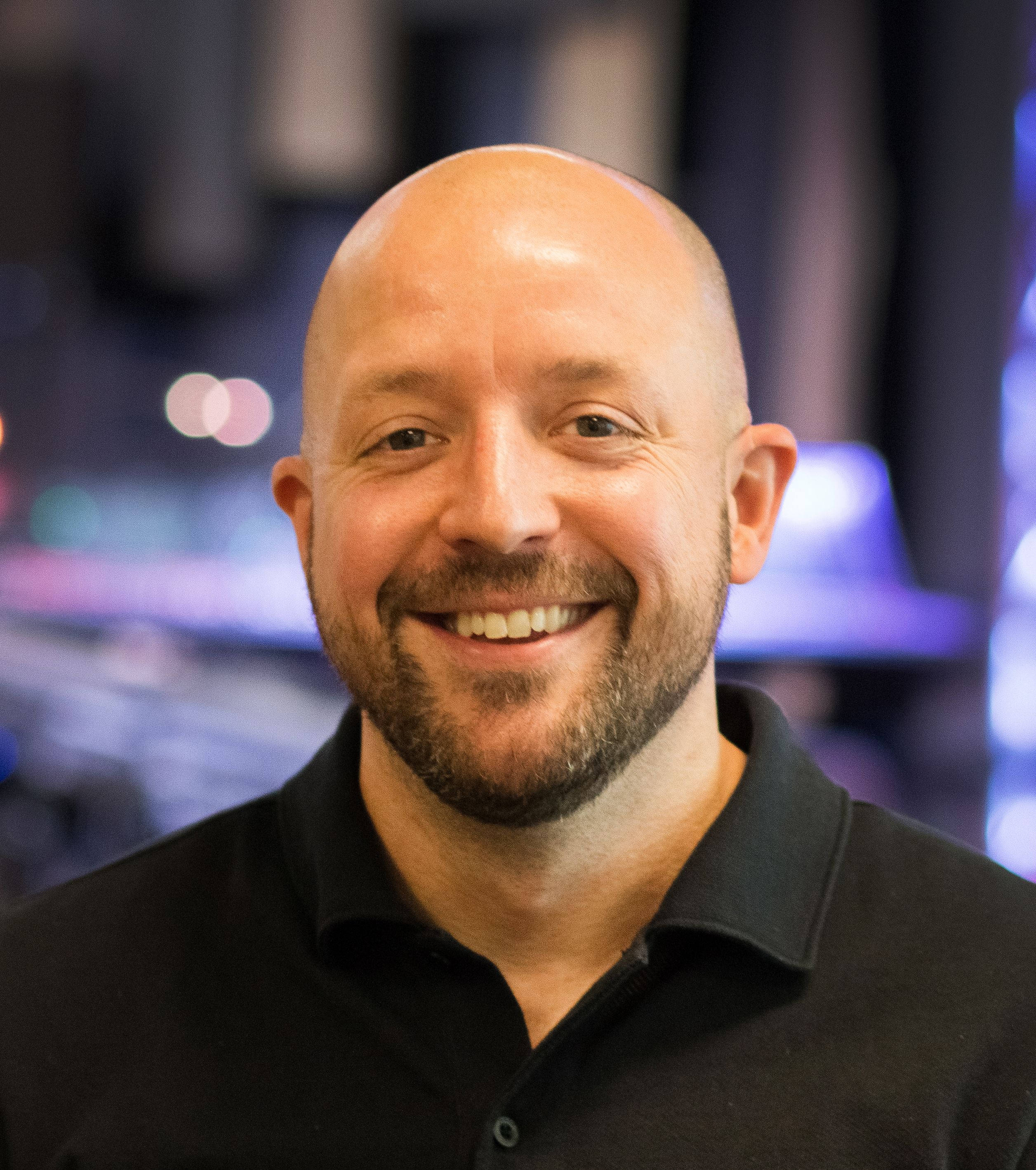 Doug Kliever
Sales Operations Manager
Sound Productions