Posted by Laura Strommen - SoundPro on Aug 8th 2023
Estimated Reading Time: 8 Minutes

Cut the cord and explore what wireless systems can do for your audio. Wireless technology offers the same crystal-clear quality and reliability as traditional wired setups. Although transitioning your audio system to wireless can be an intimidating undertaking, with some basic knowledge about how wireless works, you'll be equipped to find the best gear for your application, properly set it up in a way that optimizes its performance, and (last but not least!) reap the rewards of wireless audio.
UNDERSTANDING WIRELESS BASICS
Wireless audio systems operate by using a battery-powered transmitter (for example, a handheld mic or a bodypack for a lavalier or headworn mic) to translate sound into an electronic signal, sending the signal over radio frequencies (RF) to a receiver, which then disperses the signal to a loudspeaker or other piece of gear that translates the signal back into sound.
For wireless units to communicate with each other, they need to be on the same frequency. This is measured by the distance between the peaks of a radio wave: if there is a lot of distance between each wave, it's a low frequency , whereas if the waves are more condensed together, there is a high frequency to the waves. As a rule, low frequencies can be transmitted a farther distance but tend to be weaker and more easily impeded by solid objects, while high frequencies can't transmit as far but are stronger.
Another thing to understand about wireless systems is that, although they reduce the amount of physical space by minimizing the need for cables, there is a finite amount of bandwidth that is shared by myriad sources that include radio and TV stations, Wi-Fi devices, and other wireless systems.
Analog vs. Digital Wireless
The debate between analog and digital audio has a much wider scope than wireless alone—there are pros and cons to each, and many times preferences are simply based on personal taste. However, some of the factors that relate to wireless system performance are worth noting.
Digital technology is superior to its analog predecessor in many ways. In general, digital wireless audio uses less power, takes up less physical space, is more portable, offers secure signal encryption, and is more efficient at coordinating RF while avoiding interference. Digital audio quality is also considered to be superior to analog—though there are proponents of analog that like the sound better.
Latency is where analog wireless has an edge. Digital wireless has the added task of converting sound from analog to digital, transmitting the signal, then converting the digital back into analog before finally translating it back into sound. Granted, the delay may only be by a few milliseconds—and digital technology is continually improving—but analog wireless boasts virtually zero latency. If having near-instantaneous signal transmission is vital, analog may be the choice for your application.
WIRELESS SYSTEM COMPONENTS
Ensuring reliable, intuitive connectivity and pristine signal fidelity, transmitters and receivers are the backbone components of wireless audio systems.
Wireless Transmitters
As mentioned earlier, wireless transmitters capture audio and transmit it in the form of electronic signals. Also known as wireless microphones (or even cordless microphones), wireless transmitters come in a variety of forms, with the most common being handheld and bodypack models.
Wireless handheld transmitters offer great personalization: most models allow you to interchange mic capsules to better customization how your sound is captured.
Wireless bodypack transmitters are used to capture audio from headworn or lavalier microphones. (Note: Bodypacks can also be receivers when used with in-ear monitoring (IEM) or instrumental systems that utilize wireless plug-in transmitters.)
Wireless Receivers
Wireless transmitters are only half of the conversation. A receiver is where the transmitter sends the audio signals. From the receiver, the signal is then sent to another electronic device, such as a loudspeaker or mixer in live sound situations or a computer or other equipment in a recording studio.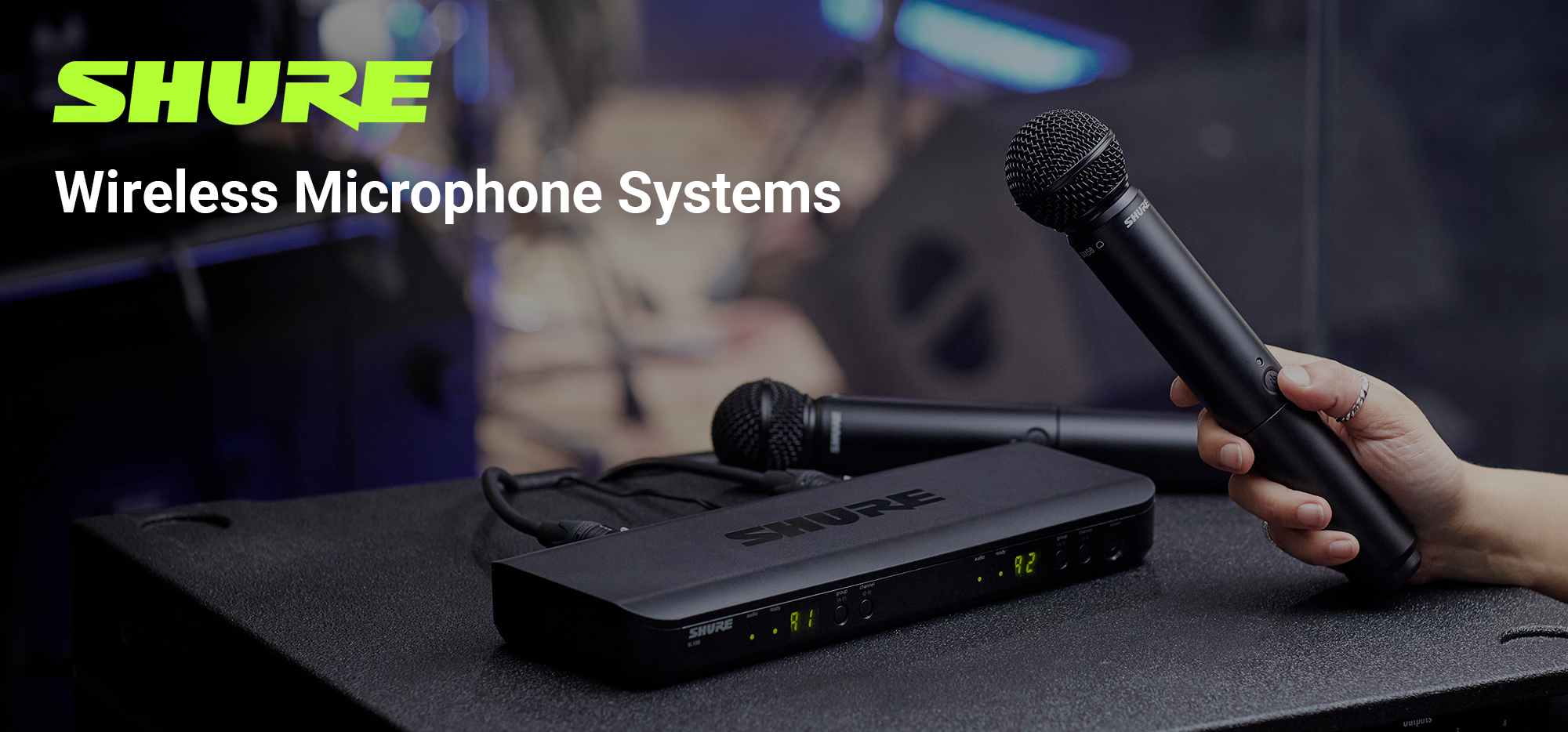 Wireless Systems
While in some instances the freedom to mix and match wireless transmitters and receivers offers more opportunity to tailor your system to your specific needs, it can also entail more research and work on your part. Thankfully, many wireless audio products come in combo systems that include the components you'll need to get set up straight from the box. This ensures that every component is optimized to work well with the others, taking some of the hassles out of assembling a wireless system.
Antennas and Accessories
Accessories allow you to make any wireless system your own. Swap out mic capsules to adjust your sound. Batteries and charging stations ensure your gear is powered up. Permanently install your system with rack mounts and hardware . Get a clean, reliable signal with wireless system antennas . Whether you're a solo performer that needs a simple, intuitive setup for a gig, or a contractor/integrator installing a permanent wireless system, accessories that have been custom-built to complement wireless systems can help you personalize your setup to fit your unique needs.
WIRELESS AUDIO, UNTETHERED POSSIBILITIES
With versatility and flexibility at their core, wireless audio systems offer great potential to myriad sound scenarios. Whether you're a singer, speaker, musician, installer, or beyond, wireless systems can take your audio to new heights of quality and reliability.
Tackling your first wireless system? Upgrading to a new set of gear? Need help navigating frequency or interference challenges? Wondering what wireless accessories will put the finishing touch on your audio setup? Get the answers to these and many more questions when you contact the SoundPro experts at info@soundpro.com or 800.203.5611.
---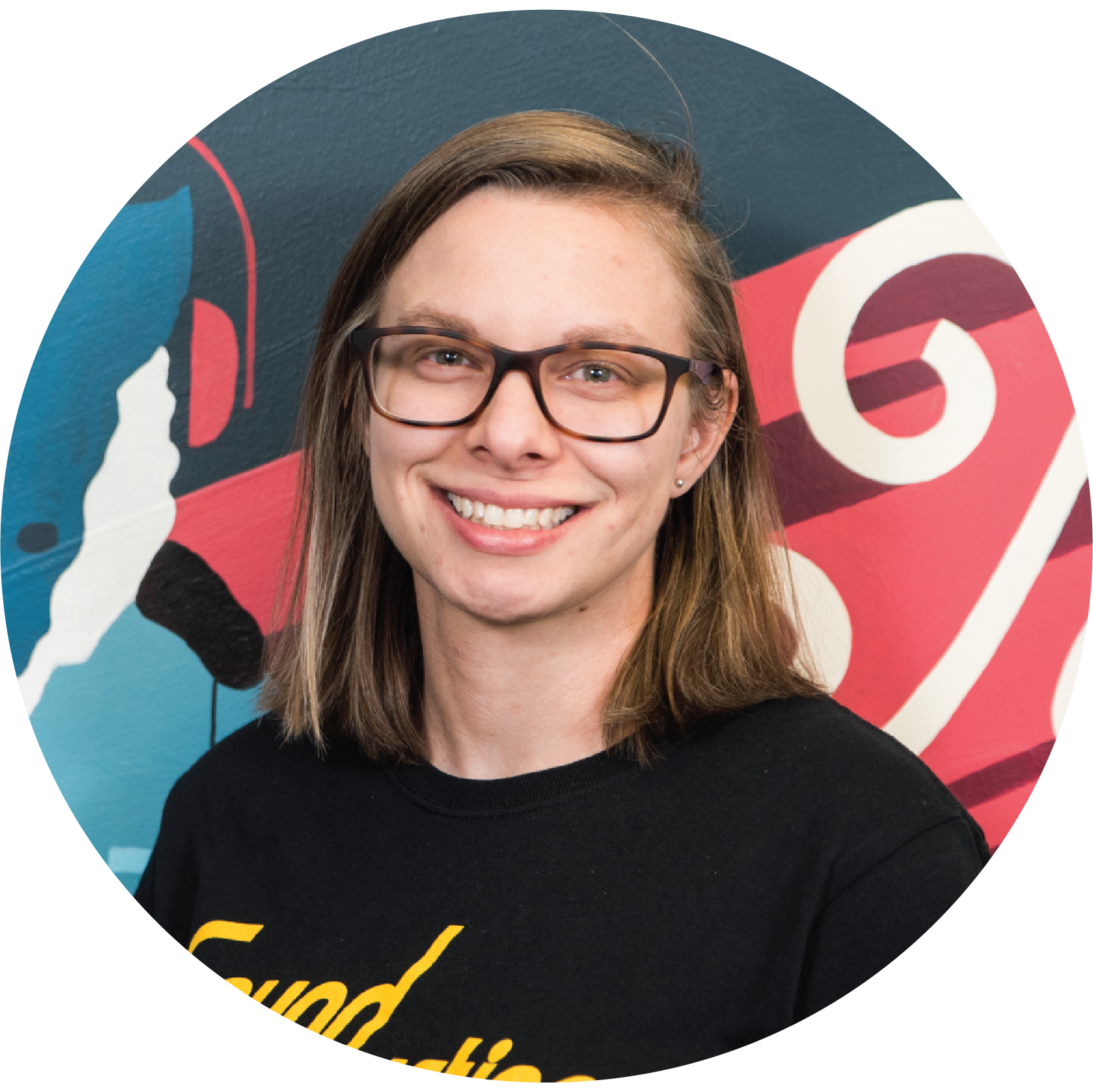 Since 2021, Laura has brought her experience as a content writer and copy editor to the SoundPro team.